Bill to Block Feds' Personal Email, Social Media Access Advances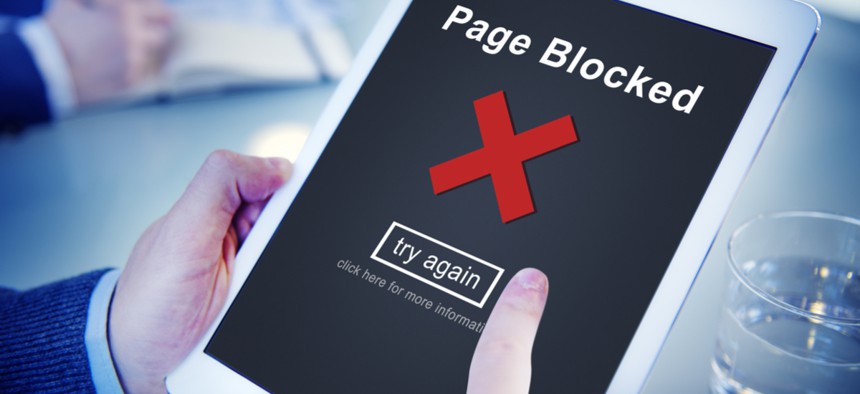 The bill would authorize agency leaders to block any website for cybersecurity reasons without negotiating with unions.
The House Oversight Committee forwarded a bill Tuesday that would give federal agency leaders broad authority to block employees' access to personal email accounts and social media without consulting employee unions.
The bill's goal is to allow agency leaders to act quickly to counter cyber threats coming from web-based email and social media, both of which are common vectors for phishing attacks, the bill's sponsor, Rep. Gary Palmer, R-Ala., said.
Committee Democrats argued, however, that Palmer and other committee Republicans were using cybersecurity as an excuse to limit employee rights and diminish the power of federal unions.
The American Federation of Government Employees, a major federal employee union, put out a statement opposing the bill Tuesday, saying it "does not increase federal IT security" and "would take collective bargaining rights away from employees when it comes to IT."
Similar legislation passed the House in 2016 but did not reach the Senate floor.
Both bills were spawned, in part, by a 2014 ruling by the Federal Labor Relations Authority, which found Immigration and Customs Enforcement could not unilaterally block employees' access to personal email on government computer networks without first consulting with the employees' union.
That 2-1 decision made the government and its employees more vulnerable to data breaches, Palmer argued, such as the massive 2015 breach at the Office of Personnel Management, which compromised personal information about more than 20 million current and former federal employees.
"Federal agencies have a responsibility to protect IT systems and they should be able to carry out that responsibility without unnecessary hindrance," Palmer said.
Democrats countered that the bill would grant agency leaders too much power to make arbitrary decisions about which websites employees can visit. The erosion in collective bargaining rights would also make federal jobs less attractive, they said.
"This is an assault on the federal employee and it's going to make it much tougher to recruit and retain the workforce of the future," said Rep. Gerry Connolly, D-Va., who is the ranking Democrat on the committee's government operations panel.
The bill would also make it tougher for federal employees' families to contact them in emergencies or to game plan schedule changes for children's daycare and after-school activities, Connolly said. Palmer countered that employees could manage those issues on personal cellphones rather than government computers.
The full committee's ranking member, Rep. Elijah Cummings, D-Md., also complained that the committee did not consult before drafting the bill with the Homeland Security Department or the White House's management office, which have significant governmentwide cybersecurity authority.
The bill passed on a voice vote.