Critical Update: How the National Science Foundation is Innovating for its Innovators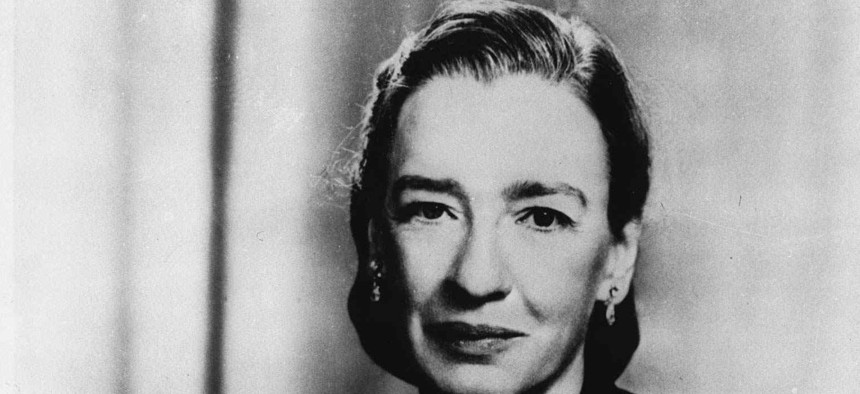 A nascent team is developing platforms that are enabling new discoveries and insight sharing across the federal agency.
Dorothy Aronson isn't simply the National Science Foundation's chief information officer—she's also the agency's chief data officer, as well as an artist and an innovator.
"To be in the federal government, or to be in any [information technology] field, you have to be an innovator," Aronson told Nextgov in the latest episode of the Critical Update podcast. "There's no standing still."
Promoting a culture of innovation within the NSF, Aronson recently formed a group of "local innovators" called the Innovation Management Group, or IMG. Over the last few years, that team has produced new tools and resources to enable new breakthroughs in technology and beyond. They've established a laboratory where agency innovators can intentionally experiment and have access to space, data and other things that enable innovation. 
IMG has also created a maturity model—and a tool that hosts innovators' capabilities and makes them available to the public.
"It's called Hopper because Grace Hopper was a great IT innovator in the early days in the Navy, but also because it, you know, it just moves things right along the community of innovators like that," Aronson explained. 
During the podcast, Aronson discusses Hopper's evolution, impacts and future. She also sheds a little light on what it really takes to innovate inside the federal government.
"What I want to do as a CIO is I want to leverage it," she said. "I want to make sure that everyone who's got an innovation talks about it and shares it with us so that we can promote it broadly."
Listen to the full episode below or download and subscribe on your favorite podcast platform, including Apple Podcasts and Google Podcasts.