Critical Update: How the Controversial JEDI Contract Changed the Pentagon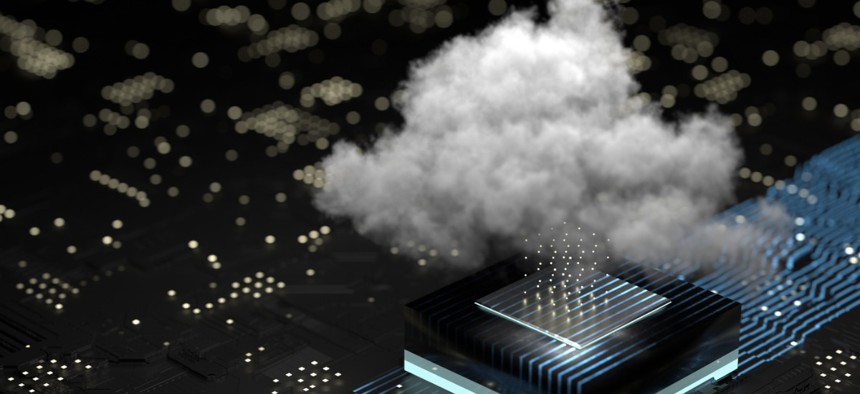 It's not every day that the government solicits a $10 billion contract—or cancels one before it sees the light of day, either. But on July 6, that's exactly what happened to the years-delayed Joint Enterprise Defense Infrastructure contract. 
Back in 2017, Defense Department officials were kicking around the idea of buying—not building—an enterprise cloud that would provide services all the way to the tactical edge. But officials opted to choose a single company to perform the work—a choice that industry observers said doomed the project from the start. 
What most observers will remember about JEDI is the protracted legal battles and former President Donald Trump's scrutiny of the contract. But did JEDI affect the Pentagon beyond acquisition woes?
"The JEDI cloud was really a shift in mindset to buy the best products that can be found on the commercial market, rather than trying to develop them all in house," Chris Cornillie, an analyst at Bloomberg Government, said. 
The department's choice to move to a new vehicle to bring in enterprisewide, general purpose cloud services provided by commercial vendors isn't a surprise given the warning the department sent Congress in January. And the fact that the new contract—known as the Joint Warfighter Cloud Capability—will be a multi-cloud, multi-vendor solution isn't necessarily surprising either, given industry trends and the example set by the Central Intelligence Agency's Commercial Cloud Enterprise contract. 
For this episode of Critical Update, Nextgov talked with industry experts including Cornillie and the DOD official whose office will lead the orchestration of the JWCC project to understand how JEDI impacted DOD and what the path ahead for the new contract looks like. 
Listen to the full episode below or download from Apple Podcasts, Google Podcasts or your favorite platform.