MSPB passes five-year mark without a quorum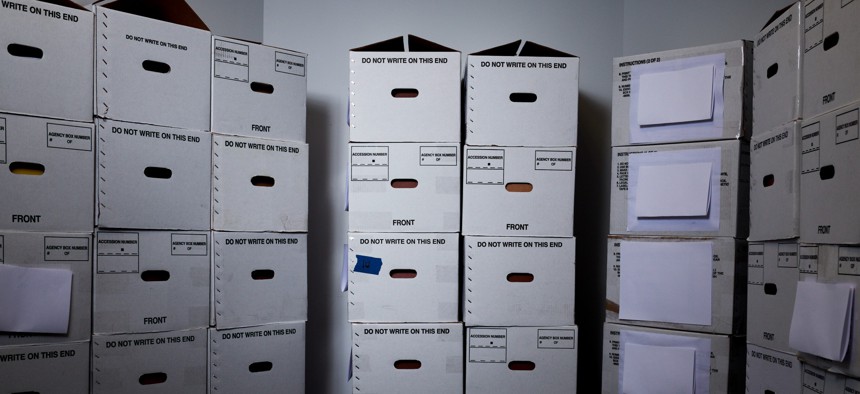 Without a quorum on the Merit Systems Protection Board, the board is unable to issue decisions for appeals, leaving thousands in limbo and a critical part of the civil service system non-functional.
The Merit Systems Protection Board passed a new and unwanted milestone last week—five years without a quorum.
The quasi-judicial agency, charged with protecting federal employees against improper employment actions like favoritism, discrimination and whistleblower retaliation, has been without any members on its three-person board since spring 2019. The last time it had a quorum was January 8, 2017, according to the Congressional Research Service.
MSPB said in its own budget justification for the current fiscal year that it's experiencing the "most dire crisis since it was established." The agency has never before had no members and has only ever experienced a brief lack of a quorum in 2003.
Administrative judges at MSPB can issue initial decisions, but if an agency or employee wants to file a petition for review of a decision, the board can't issue a decision without a quorum. This has left MSPB with a backlog of over 3,400 pending petition for review cases as of September 2021.
Board members are nominated by the president and confirmed by the Senate.  
President Joe Biden's nominees were advanced out of the Senate Homeland Security and Governmental Affairs Committee in October, but haven't been put to a vote since, despite pressure from outside groups. The office of Senate Majority Leader Chuck Schumer (D-N.Y.) did not respond to a request for comment.
Biden had to renominate his pick for MSPB chair, Cathy Harris, at the start of 2022 because of Senate rules on nominees that haven't been decided on at the end of an annual session. The Senate held over the other two picks for MSPB, but Harris will have to be voted through committee again.
At her confirmation hearing, Republican senators expressed doubt about Harris' ability to chair the board objectively, despite her history as an attorney specializing in federal workforce law. She apologized for tweets Republicans characterized as partisan and said she would be a nonpartisan leader. Two other nominees garnered bipartisan support, but Harris advanced on a party line vote. 
An aide to committee chairman Sen. Gary Peters (D-Mich.) told FCW that "Senator Peters supports the nominees. He's working to confirm them as quickly as possible, and it could be through an expedited process."
For now, the board remains without any members.
For people and agencies waiting for review, it becomes a "justice delayed, justice denied kind of dynamic," said Jim Eisenmann, a partner at Alden Law Group. Eisenmann previously served as executive director and general counsel of MSPB. 
"The extensive backlog of cases continues to grow and that means employee appeals are left unresolved," said national president of the National Treasury Employees Union Tony Reardon in a statement to FCW. "Behind each case is a federal employee—a whistleblower, an individual unfairly removed from her job, a retiree who believes that their retirement benefits have been improperly calculated—each waiting for their case to be heard."
The expectation is that even once a board gets confirmed, it's still going to take time for appeals to be processed, said Stephanie Rapp-Tully, a partner at Tully Rinckey who specializes in federal employment law.
The passage of time also has an impact on the cases themselves.
"Cases die, at least from an evidentiary standpoint. Witnesses forget things, etc.," she said. "If we're successful in a petition for review and we want to go to a hearing, who knows whether all of our witnesses will still be in the government."
"It's going to be years before we get decisions on petitions for review, to the point where the firm has essentially stopped filing them. We take other appeal routes because it's not worth waiting for," she said. "It's incredibly problematic that this has taken five years."
Some federal employees have the ability to appeal to the Court of Appeals for the Federal Circuit, as she said, but Rapp-Tully also noted that that route can be cost prohibitive for some feds.
The situation also impacts agencies. 
MSPB administrative judges can order things like back pay and reinstatement. Backpay continues to accrue in petition for review cases pending final decisions, which can leave agencies with big bills to pay when cases are decided, said Eisenmann.
While some federal employees can take appeals elsewhere, agencies' "only option is to file a petition for review with the board. And when that happens, that's when cases just sit there," said Eisenmann. 
The situation also continues to impact MSPB itself, where a lack of confirmed leadership impacts everything from budgetary to hiring decisions, in addition to how the agency wants to focus its research arm, said Eisenmann.
Future MSPB members will have to triage the massive backlog, something that Harris spoke to at her confirmation hearing.
Ultimately, "you can't have a fully, properly functioning board or agency when you don't have a quorum or board members for this long," said Eisenmann. 
"I think not having a Senate-confirmed board also just sends a message to everyone that it's not that important, that the merit systems are really not that vital to the federal workforce, to the federal employees, to the public. And the public has a right to expect that the civil service is following the rules, that there are no or as a few as possible prohibited personnel practices, and we're following the merit systems principles," he continued. "And without the board, it's difficult to say that."