SSA plans to bring workers back to the office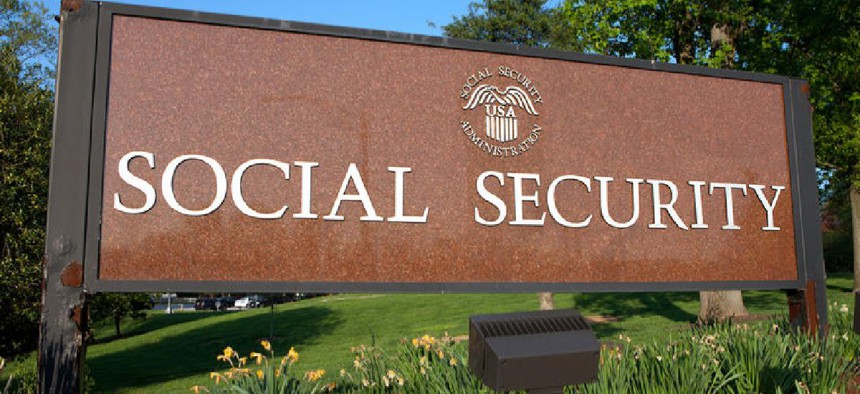 The Social Security Administration is working to bring its employees back to the office within months and return to "normal operations."
The agency is going to implement the re-entry process across the agency "as soon as possible, including taking steps to increase in-person accessibility" in order to "improve service," Nicole Tiggemann at SSA's press office told FCW.
This will be a change from the agency's pandemic operations, where it offered in-person appointments for beneficiaries in some situations, but relied largely on online, telephone and video service.
Senior leadership, including the acting commissioner Kilolo Kijakazi, will start going to the office on Dec. 1, Tiggemann said.
Republicans in Congress have pressed officials to cut back on maximum telework and restore in-person service, arguing that continued telework and the lack of face-to-face interactions have diminished government service delivery, especially at SSA.
The plan allows for up to two days of telework a week for field office employees and four days per week for teleservice center employees starting on Jan. 3, 2022, according to Ralph de Juliis, president of American Federation of Government Employees Council 220, which represents 29,000 SSA employees in field offices and call centers.
"We are encouraged that SSA has seen the impact of telework on the quality of our work and are proud to see telework continue for many of our portable workstations," de Juliis said.
AFGE wants the agency to create an appointment-only schedule for in person visits to SSA offices, something it says would both mitigate COVID-19 transmission and improve service quality.
SSA says that the acting commissioner "supports telework provided there is accountability and we can serve the public remotely as efficiently as we do in the office," Tiggermann said. "Agency leadership, including our deputy commissioners, have shared their telework decisions with their employees, and this is the starting point."
SSA "is engaging with our employee unions around reentry and safety protocols," said Tiggermann. "The outcome of these negotiations will drive important reentry details, including when we will transition from our remote pandemic operations."
AFGE locals representing SSA workers are looking to replace the current contract, which was finalized in 2019. The union is leaning on a Biden administration executive order rolling back much of the Trump administration's workforce policies, including aspects of union-agency relations.
Over the summer, the agency identified what sections of the contract it deemed affected by the now-rescinded Trump policies and was therefore willing to bargain over. Telework was not one of them.
De Juliis said that because telework wasn't on the table, SSA's safety and re-entry plan "grants too much power on whether or not to revoke telework to the whims of a local manager."