OPM directs agencies on civil service overhaul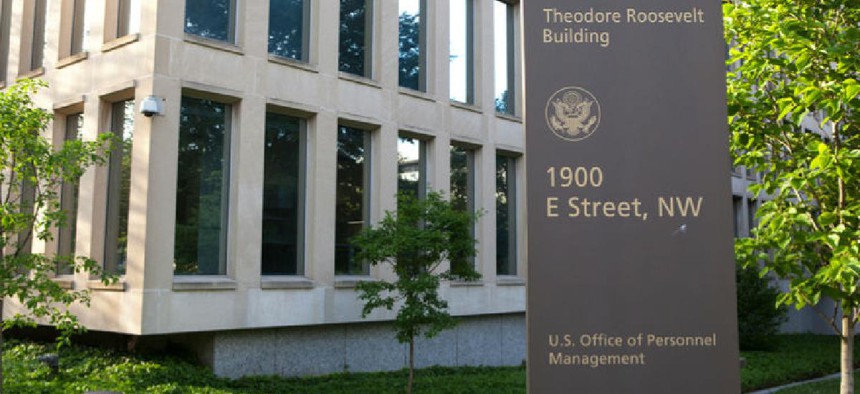 A memo from acting personnel chief Michael Rigas told agencies they could look outside the boundaries of a recent executive order for jobs to reclassify, but that the Office of Personnel Management would make final determination.
Michael Rigas, the acting director of the Office of Personnel Management, told agencies they could look outside the boundaries of a recent executive order for jobs to reclassify, but that OPM would make final determinations.
The memo, issued last Friday, is designed to help agencies implement the new "schedule F" workforce classification, under which formerly competitive service jobs are being reclassified essentially as at-will employment, with certain feds losing civil service protections.
Agencies have 90 days to report to OPM on jobs that are to be reclassified under the sweeping civil service overhaul. Reclassifications are to be accompanied by explanations about how each decision comports with President Donald Trump's Oct. 21 executive order. The order lists roles that involve the supervision of attorneys, negotiation of collective bargaining agreements, the drafting of regulations and policy advocacy as ripe for reclassification. The list also includes support positions at top of executive tiers of agencies. But the memo indicates that list is not "determinative" and agencies have some latitude in making reclassification decisions.
OPM "retains final authority on which categories and types of positions will be put in Schedule F," the memo states.
Unions and federal employee associations have slammed the executive order and Democrats on Capitol Hill are looking to overturn the order through legislative action.
Salary Council chief resigns
Dr. Ronald Sanders, chairman of the Federal Salary Council, resigned Oct. 26, in protest of the executive order remaking the competitive service. Sanders was nominated by Trump to lead the Council and has served for almost three years.
The Council is an advisory group that makes recommendations on locality pay, and is composed of presidential nominees as well as members from employee unions and organizations.
Sanders wrote in his resignation letter, "I have concluded that as a matter of conscience, I can no longer serve [the president] or his administration."
Sanders, who calls himself a "life-long Republican" in his letter, wrote that the order "seeks to make loyalty to [Trump] the litmus test for many thousands of career civil servants, and that is something I cannot be part of."