'Give us the data,' oversight and anti-fraud experts tell lawmakers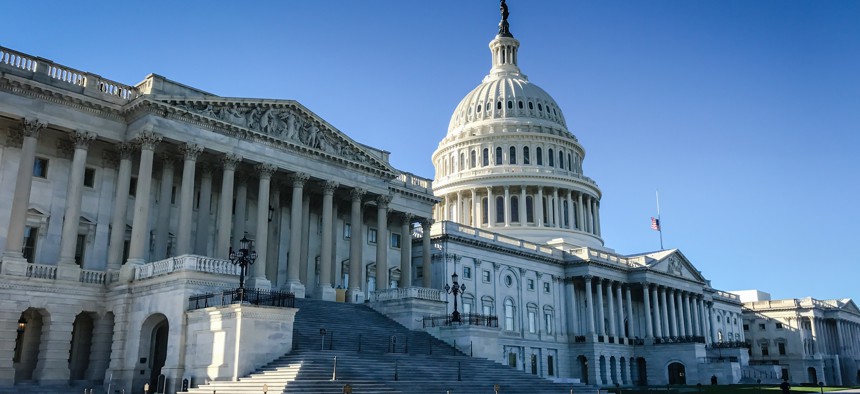 The federal government spent nearly $5 trillion in pandemic relief over the past several years. The funds proved to be a magnet for fraudsters, including those in organized fraud rings who used methods including identity theft, synthetic identities and bots to target weak controls and poor oversight of programs delivered on old IT systems to cash in on government benefits.
At a House hearing this week, Rebecca Shea, a top auditor at the Government Accountability Office, urged lawmakers on the Ways and Means Committee to establish a permanent analytics center for fraud and improper payments. 
The American Rescue Plan Act set up a Pandemic Response Accountability Committee to coordinate oversight of relief spending in 2021, which itself established a Pandemic Analytics Center of Excellence, but the PRAC is set to sunset in 2025. A similar analytics center was stood up in 2009 to oversee the Recovery Act, but it also shuttered years later. 
The head of the PRAC, the Department of Justice Inspector General Michael Horowitz, previously asked lawmakers to extend the life of the analytics center of excellence. GAO first recommended that lawmakers set up a permanent analytics center for the oversight community in early 2022. President Biden also requested a permanent analytical center in a March 2023 anti-fraud proposal. 
"Without permanent governmentwide analytics capabilities to assist the oversight community, agencies will have limited resources to apply to non-pandemic programs to ensure robust financial stewardship, as well as to better prepare for applying fundamental financial and fraud risk management practices to future emergency funding," Shea stated in prepared testimony. 
In his remarks as prepared for delivery, chair of the oversight subcommittee, David Schweikert, R-Ariz., seemed to agree, saying he was encouraged by the PRAC's work using data. 
"It is my hope that using tools like this will not only help hold criminals accountable for their actions in the past, but it will guide our future efforts in Congress," he said.
Linda Miller — former executive director of the PRAC, and founder and CEO of the Audient Group consultancy — urged lawmakers to found an additional fraud analytics center of excellence as part of a new office to lead the government's anti-fraud efforts overall.
Something similar to the PRAC's center would allow agencies to leverage data to identify suspicious indicators before they make a payment in the first place, she said.
Part of the challenge stems from existing statutory limits on data sharing within the government, said Miller. 
"Every single one of our identities are being stolen on the dark web, and the government is protecting our information to the degree that the adversaries can use the data, but the government can't use it to stop them," she said."The use of data in government is broken."
Data matching deals with states can be challenging, according to Amy Simon, former acting deputy assistant secretary at the Department of Labor and founder of consulting firm Simon Advisory, who testified at the hearing. 
Ultimately, fraud impacts eligible claimants needing benefits in addition to the government's pocketbook, Simon said, emphasizing that the government needs to both get the money out the door to the right people while combating fraud at the same time. 
"It was often eligible claimants who waited for months on end while fraudsters easily stole millions," she said. "It was often eligible claimants who found out that they couldn't get benefits because the fraudster had already applied in their name."
U.S. states and territories deliver unemployment benefits in their own, distinct and often outdated systems. New Jersey's Labor and Workforce Development Commissioner Robert Asaro Angelo said in his written testimony that "fraudsters love nothing more than having 53 separate systems to pick through to see which can be hit easiest and hardest."
The U.S. Labor Department has been working with states including New Jersey to modernize state systems and share resources and tech across states, but lawmakers recently cut the funding dedicated to jobless aid modernization and fraud prevention in half.