DHS issues new IT plan to tackle workforce, AI and CX challenges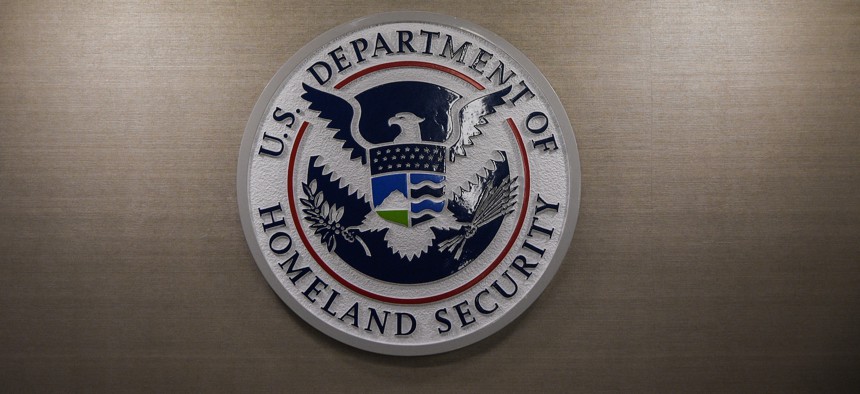 The department is planning to establish a DHS IT Academy with training and upskilling for its workforce.
The Department of Homeland Security released its new IT strategic plan for fiscal years 2024 through 2028, which it says will guide "the next phase" in the department's "modernization journey."
The department's 5,000-strong IT workforce is listed as a priority in the plan, as is how the department will use AI and data, modernize technology and address cybersecurity. 
"For the first time, we're fully incorporating workforce diversity, equity & inclusion, customer experience and responsible use of AI as key parts of our IT strategy at DHS," Eric Hysen, the department's chief information officer, said on LinkedIn. 
"The plan also lays out how we will continue to build modern, effective and secure software across the department and use flexible funding vehicles provided to us by Congress in order to modernize our IT portfolio, retire legacy systems and lead the rest of the federal government by example in our cybersecurity practices," he continued.
The department is pushing ahead on plans to establish a "DHS IT Academy," something that Hysen previously told lawmakers that he was interested in establishing during a hearing in May. 
The new strategy states that the "DHS IT Academy…  will create standard technical orientations for all DHS employees, develop a rigorous training and rotation program for entry-level hires and offer upskilling opportunities for employees to learn new and emerging skills in areas including data science, artificial intelligence and human-centered design."
DHS is also planning on "fully adopting" its Cybersecurity Talent Management System, a cyber-specific personnel system launched in 2021 that was much slower to take off than initially expected.
Late last month, a spokesperson from the Cybersecurity and Infrastructure Security Agency told Nextgov/FCW that 127 people had at that point been hired through the system across DHS, with 67 brought on at CISA specifically. The initial goal was to hire 150 by the end of fiscal 2022.
The IT Strategic Plan states that "DHS plans to implement CTMS across all components" and will also expand its use to a "wider array of cybersecurity professionals, to include support for data science, artificial Intelligence and other emerging technologies."
The plan also states that DHS wants to attract a diverse workforce and will expand partnerships with academia and industry — and strengthen internship and developmental programs — to do so, as well as expand remote hiring. 
The new plan also details departmental priorities for AI – something DHS issued new policies on earlier this month — data and cybersecurity. The department wants to adopt AI, drive data integration via data sharing platforms and open standards, secure IT supply chains, advance its Unified Cybersecurity Maturity Model and more. 
Following the establishment of a permanent CX office earlier this month, the plan says DHS will mature a human-centered decision-making culture with organizations and practices around CX, including a maturity model to track progress. 
The plan also sets DHS on a new approach to IT modernization by committing to no longer using the "'big bang' approach" for software and IT, where years are spent "gathering requirements, awarding a large contract to a single systems integrator to build to those exact requirements and test extensively against them."
"This waterfall approach leads to modernization programs going over budget and behind schedule at alarming rates. DHS rejects this approach in favor of a more incremental, iterative and measured strategy based on private sector best practices that enable us to build modern software systems," the plan states. 
Instead the agency will focus on agile development and the use of enterprise services, with importance placed on "government accountability and ownership."
"The department, not any one vendor, must serve as the integrator ultimately responsible for successful delivery of a software system," it states. "We depend on our industry partnerships but require strong technical expertise in federal service to oversee contract deliverables and ensure results."