Louisiana Becomes First State to Receive Internet for All Grants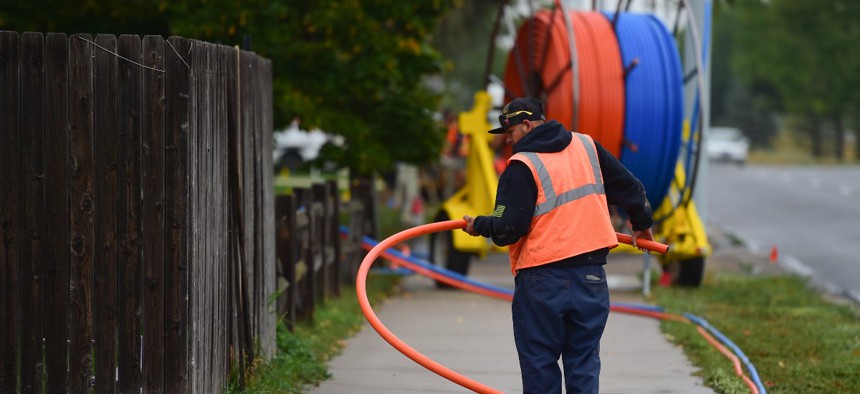 The Department of Commerce is focusing on bridging digital divides across all rural communities in the U.S.
Louisiana is the first state to receive federal grant funding to deploy high speed internet within the Department of Commerce's Internet for All program, designed to help close the digital divide in different parts of the U.S.
Announced on Wednesday, Louisiana will receive over $2.9 million in federal funding to implement improved internet speeds and access to state residents at an affordable consumer price point. 
"The Internet for All initiative is on track and on schedule," said Secretary of Commerce Gina Raimondo. "Over the coming weeks, every state and territory will have funding in hand as they begin to build grant-making capacity, assess their unique needs, and engage with diverse stakeholders to make sure that no one is left behind."
Raimondo added that Louisiana was one of the first states to enroll in the Internet for All program, which was created and funded through President Biden's hallmark Bipartisan Infrastructure Law. 
"In 2019, we set a goal to close Louisiana's digital divide by 2029, and this announcement is another step in the right direction. I am so grateful for the progress we are making thanks to help from the Infrastructure Investment and Jobs Act and the National Telecommunications and Information Administration," said Louisiana Governor John Bel Edwards.
Specifically through the Internet for All's Broadband Equity, Access and Deployment Program, $2 million will be granted to Louisiana to survey and fund underserved communities, train employees and coordinate projects at a local level.
The remaining $941,542.28 is dedicated to digital equity within Louisiana communities receiving broadband upgrades. A Statewide Digital Equity plan developed with the funding will help guide these efforts, as will a new digital equity and inclusion specialist hired to oversee broadband deployment. 
Officials working on broadband deployment in Louisiana will also engage with higher education institutions and other experts for best practices in ensuring everyone has a level of access to fast internet. 
In addition to Internet for All access funding going to Louisiana communities, Tribal lands and Native American communities also received a bulk of funding for new broadband infrastructure within the Tribal Broadband Connectivity Program at Commerce. Like other more rural regions, Native American lands have historically suffered from a lack of upgraded infrastructure to support technological innovation. 
The Biden-Harris administration has made it a priority to install better broadband access and internet in these locations while serving other communities suffering from lack of digital connection.