DHS Research Arm Seeks Science, Tech Capabilities to Protect U.S. Agriculture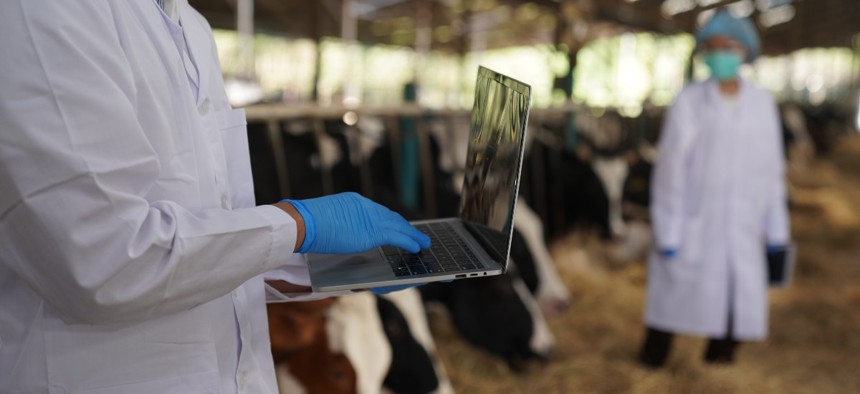 The agency issued a request for information to support its Food, Agriculture and Veterinary Defense program.
The Department of Homeland Security's Science and Technology directorate issued a request for information to industry this week to determine if and whether select scientific and technological capabilities exist to support one of its critical programs.
Specifically, DHS is looking for science and tech capabilities to augment its Food, Agriculture and Veterinary Defense, or FAV-D program, which is charged with prevention, protection, mitigation and response to high-consequence threat agents affecting food and agriculture.
The RFI is interested in capabilities such as laboratory and vivarium space, IT infrastructure and subject matter expertise, as well as capabilities to "leverage against current or emerging transboundary animal and zoonotic diseases, high-consequence plant/crop diseases, agricultural pests," or technologies that may harm the U.S. agriculture.
"DHS is invested in the agro-defense mission's success. S&T's Plum Island Animal Disease Center will continue to support the science necessary to stay ahead of the curve and address transboundary animal diseases to protect U.S. agriculture," Dr. Tod Companion, executive advisor to the S&T FAV-D program, said in a statement.
The Plus Island Animal Disease Center, located in Orient Point, New York—currently the primary resource for DHS in studying transboundary animal diseases—will soon cease operations, with functions transferred to the Department of Agriculture-operated National Bio and Agro-Defense Facility in Kansas.
Responses to the RFI are due by 4 p.m. on September 9.