TSA Collaborates with European Security, Manufacturers To Upgrade Security Tech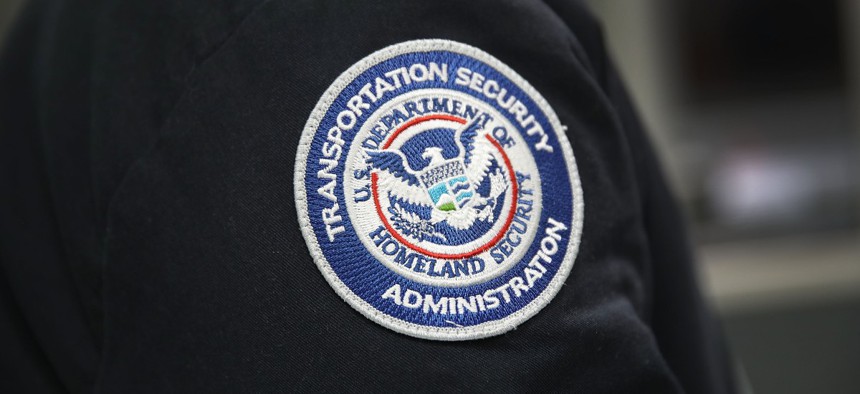 The Transportation Security Administration and Airports Council International Europe worked together to implement open architecture frameworks in screening technology.
Leaders at the Transportation Security Administration and the Airports Council International Europe publicly endorsed a new collaboration to implement open architecture software in airport security systems.
Building airport security systems using shared, open architectures facilitates data sharing and upgrades, as well as threat detection and response. Both security agencies aim to foster a new, coordinated approach to deter cyberattacks, among other threats, with the upgraded screening system. 
"Technology and innovation within transportation security is evolving at a rapid pace, and open architecture promises to improve how all transportation security agencies share data, integrate emerging technology at speed, remain cyber resilient and advance our mission," TSA Administrator David Pekoske said in a press release. "We remain committed to innovation and working collaboratively with our partners to increase the security baseline and improve the traveling experience."
The project plans on including standardized interfaces like the Digital Imaging and Communications in Security to improve screening and identity verification at security checkpoints through agile data sharing. 
Other collaborators include security equipment manufacturers to help implement new open source architecture principles and comply with regulations and principles.
"This is a collaboration that has reaped not only meaningful synergies today, but has the potential to unlock future applications, partnerships and solutions that we cannot even yet imagine," Director General of ACI Europe Olivier Jankovec said. "The fact that security equipment manufacturers have now joined our dialogue speaks volumes for our vision and the standards we are setting."
A document co-authored by the organizations titled "Open Architecture for Airport Security Systems" was published in July 2020, underscoring the need for improved cybersecurity approaches to airport security.