The State of the Federal Cloud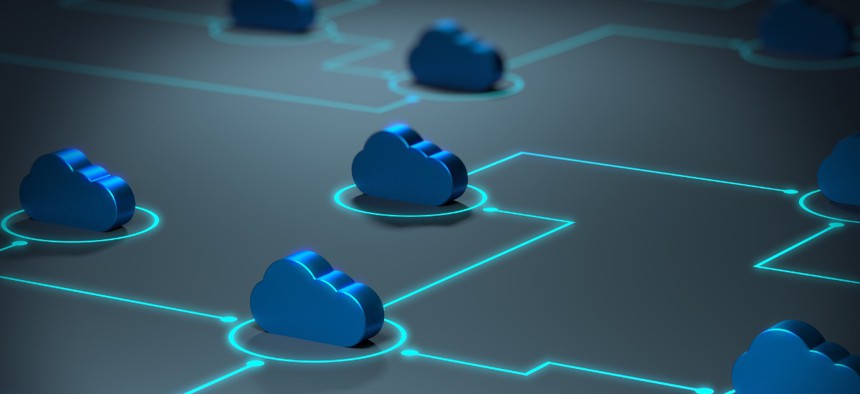 In this ebook, Nextgov looks at major cloud computing efforts across the civilian and defense space.
Once considered an emerging technology with significant promise, cloud computing has become a critical component to federal agencies technology strategies and the myriad services they deliver on behalf of the public.
Among civilian agencies, the Federal Risk and Authorization Management Program, or FedRAMP, approaches a decade in operation and continues to tweak its policies around vetting cloud solutions for government customers. Federal cloud spending has increased annually over each of the last five years, driven significantly by large efforts by many agencies that deal in data, including the National Oceanic and Atmospheric Administration and the departments of Homeland Security and Treasury.
In recent months, however, it's been the intelligence community and defense sectors that have generated the most cloud-computing buzz. The years-long battle over the Joint Enterprise Defense Infrastructure contract, or JEDI, was canceled by the Pentagon after numerous controversies and court battles, though lessons from the failed contract may inform the Pentagon's next enterprisewide cloud effort. Meanwhile, the National Security Agency awarded its own mammoth cloud contract—worth up to $10 billion—to Amazon Web Services in July. While the contract is under protest by Microsoft, it has massive ramifications for the NSA stores and analyzes its massive lakes of data.
In this ebook, Nextgov addresses these and other stories to capture the state of the federal cloud computing market.