Report: Agencies Failing to Comply With IDEA Act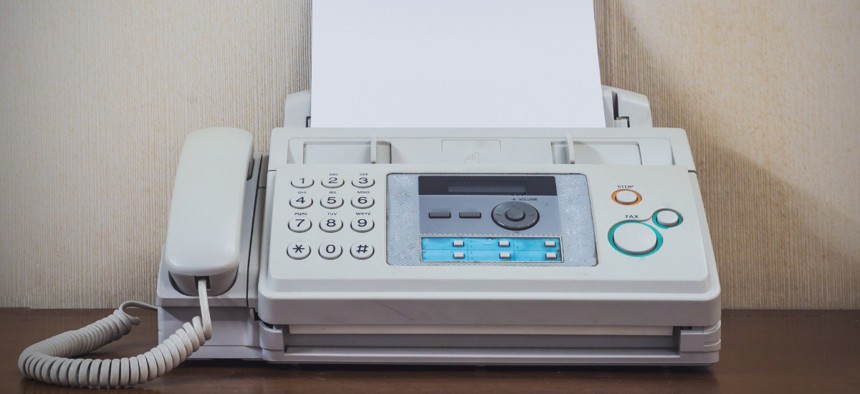 Federal agencies are not going digital as quickly as they should be, according to a report.
Only 2% of more than 1,000 forms found on federal websites fully comply with the 21st Century Integrated Digital Experience Act, or IDEA, according to a report released Monday by the Information Technology and Innovation Foundation.
The law, passed in required federal agencies to transition all paper-based forms "related to serving the public" to mobile-friendly, web-based digital forms by December 2020. Collectively, federal agencies have not come close to achieving what the law lays out. According to the report, in a random sample of 1,348 forms, only 1,052 (78%) were partially compliant with IDEA, and only 24 forms (2%) were fully compliant. The report's authors argue that in not meeting IDEA, the government is undermining its digital service delivery, public trust and the customer experience it provides to potentially millions of people.
"Digital solutions hold enormous promise to transform U.S. government services," said Ashley Johnson, policy analyst at ITIF and co-author of the report. "These solutions can streamline outdated processes and provide Americans with faster, more convenient, and more personalized access to their government."
The fault may not rest entirely with agencies, according to the report. IDEA required the Office of Management and Budget to issue guidance to agencies regarding the modernization of websites within 180 days of the law's December 2018 passage, but OMB never issued the guidance. That OMB should issue that guidance is among six recommendations ITIF issues in the report to improve agencies' transition to digital forms.
Those recommendations are:
OMB should issue its overdue implementation guidance for 21st Century IDEA.
Congress should hold oversight hearings on agencies' compliance with 21st Century IDEA.
The federal Chief Information Officers Council should create a web-based-forms task force to track and expedite compliance, prioritizing forms the general public uses the most.
Congress should require agencies to report detailed information on their compliance with 21st Century IDEA's forms requirements.
The Technology Modernization Board should issue grants to incentivize agencies to use login.gov.
OMB should direct federal agencies to discontinue the use of fax machines.