Report: Agencies aren't fielding interactive digital forms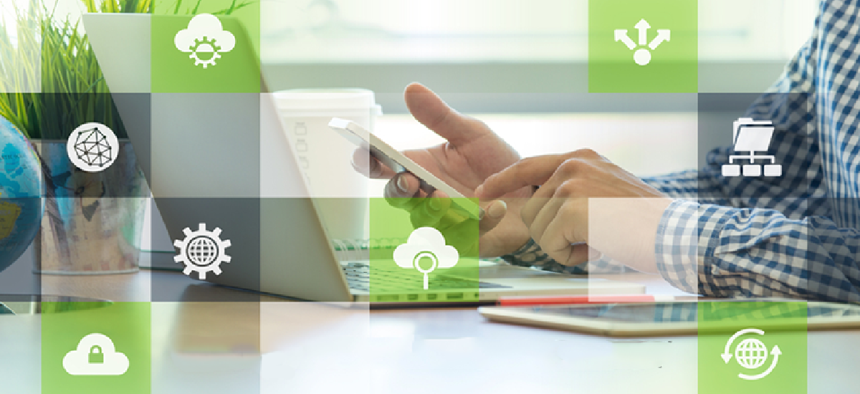 A law passed in 2018 requiring executive agencies to make online versions of paper-based forms used by the public, but only a few are fully compliant according to a new report.
"Given the billions spent on IT modernization, it is unacceptable that Americans still need to print, scan, and fax government forms instead of easily completing them online," said Daniel Castro, vice president of ITIF and co-author of the report. "By modernizing these forms, federal government agencies could reduce waste, increase efficiency, and improve data collection."
Only a few executive agencies are fully compliant with a law intended to digitize commonly used federal forms into mobile-friendly web-based forms.
A new report from the Information Technology and Innovation Foundation, a think tank for science and tech policy, found that out of a random sample of 1,348 forms from 15 executive agencies, less than 2% were fully complaint with the 21st Century Integrated Digital Experience Act (IDEA), passed in 2018.
One part of the law laid down a two year deadline for executive agencies to create online versions for any paper-based forms "related to serving the public."
That deadline passed in December 2020, but many still aren't fully compliant.
More than three-fourths of the forms in ITIF's sample were partially complaint, but still had usability problems. For example, fillable PDFs without digital signature fields aren't fully in line with the law, since anyone using them would still have to print the form out to sign it. They're also not able to be filled by mobile users without a third-party app or service, which is a problem given that the law requires forms to be usable on mobile devises.
One fifth of the forms were completely noncompliant. Forms available as Word documents or non-fillable PDFs were deemed non-compliant because they're not able to be filled out easily in a web browser.
Agency compliance varies
All but two in the survey had made over half of their forms at least partially compliant. A third had at least 90% partially complaint. The vast majority of those aren't at the full compliance because they can't be used on mobile devices, ITIF found.
The report recommends that the Office of Management and Budget guidance on compliance -- something eight Democrats on the House Oversight and Reform Committee have also asked OMB's Acting Director Shalanda Young to do.
In a May 8 letter, they asked OMB to issue guidance within 45 days of the letter. The signers included Rep. Ro Khanna (D-Calif.), a key sponsor of the bipartisan legislation.
On the issue of digitizing forms, the group wrote that "although the language of the bill does not specifically require the issuance of guidance, it was the intent of Congress that OMB issue guidance to ensure full and consistent agency compliance with this requirement."
"Federal agency implementation has been inconsistent, creating uneven access to the federal government's essential information and services," they wrote. "OMB should ensure that agencies offer forms that can be filled out electrically on all digital devices. An agency's simply posting an electronic version of a static PDF form to a website does not satisfy the requirements of this section."
ITIF also recommended that Congress hold oversight hearings on the issue and require agencies to report their compliance with requirements.
They also advised that OMB bans the use of fax machines, the Technology Modernization Board use grants to incentives the use of Login.gov, and the CIO Council make a task force dedicated to web-based forms.
An OMB official told FCW that the agency "recognizes the importance of the 21st Century IDEA" and "continues to explore and support additional steps to improve and advance digital service delivery and customer experience across the federal government."