Survey: 75% of DOD IT Officials Say They Can Meet Cloud Needs Without JEDI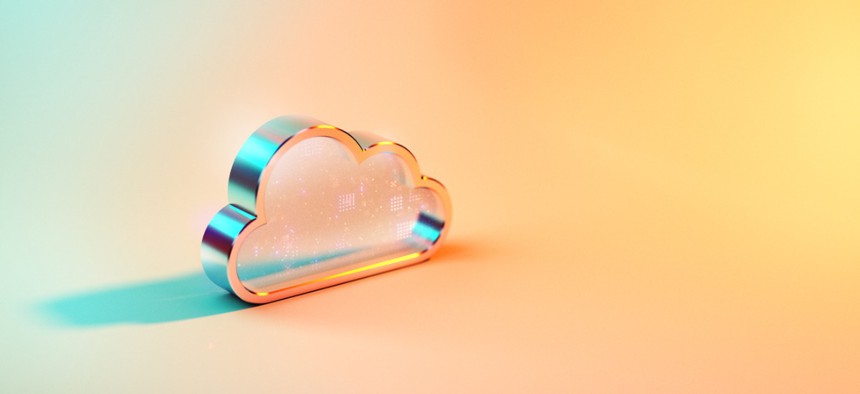 As the Defense Department's contract for an enterprisewide general purpose cloud computing remains mired in litigation, Defense officials have emphasized the agency and the military services are getting by just fine in the meantime with existing offerings. 
A new survey seems to support these claims, at least in part: 75% of respondents to a MeriTalk survey released Monday said their department is ready to meet their cloud needs—even without the Joint Enterprise Defense Infrastructure contract. And 60% said they consider milCloud 2.0 a JEDI alternative now that they are able to access Amazon Web Services cloud offerings through it. The MeriTalk survey is based on responses from more than 100 DOD IT officials, and responses were gathered in April. 
Worth up to $10 billion if all options were exercised, the JEDI project remains stalled in litigation, with the latest legal update favoring AWS. The judge in the case chose the timeline AWS proposed over the schedule crafted by DOD. It's not yet clear what the Pentagon will do about JEDI, but in January, the acting chief information officer hinted the department could give up on the program. 
While outside experts and officials have told Nextgov initiatives like the Air Force's Cloud One or cARMY have been successful in the absence of JEDI, they're largely stopgap measures. A need for JEDI or a JEDI-like offering still exists. 
MilCloud 2.0 added AWS to the contract via an agreement between the tech giant and General Dynamics Information Technology, which holds the milCloud 2.0 contract, in February. The move contributes off-premise, software- and platform-as-a-service capabilities to what was previously an on-premise-only cloud. 
While GDIT said it saw record migrations in 2020 and will likely get a boost in numbers this summer when milCloud 2.0 gets certified for classified workloads, a DISA official told Nextgov in February that some Defense Agencies and Field Activities were delayed and missed the deadline to migrate to milCloud 2.0 by the end of fiscal year 2020. 
Even as 96% of respondents said they are experiencing such delays in enterprise cloud migration, with 68% indicating delays with JEDI, milCloud 2.0, and the Defense Enterprise Office Solutions program inhibiting their ability to meet mission needs, 84% still said they feel optimistic about the future of enterprise cloud at the Pentagon.