Report: Nearly Half of Popular Federal Websites Fail Accessibility Tests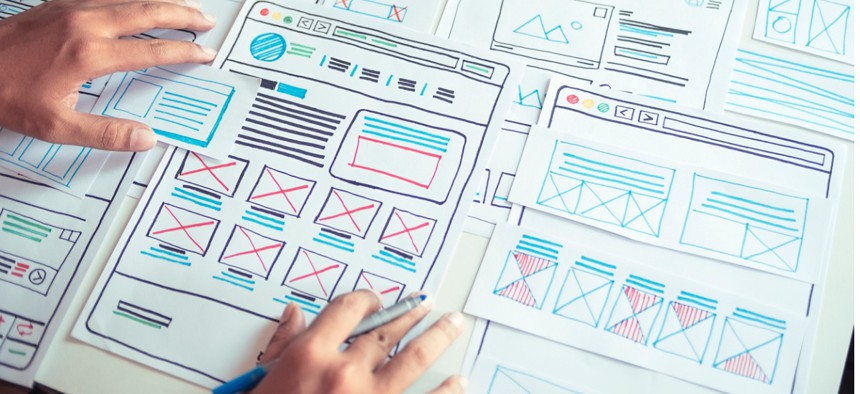 The report follows legislation and policy efforts undertaken by the government to improve accessibility efforts.
Federal websites are not as accessible for those with disabilities as the law mandates they should be, according to a report released Thursday by the Information Technology and Innovation Foundation.
The report tested the 72 most popular federal websites and used a combination of automated tests and qualitative assessments to assess their compliance with Section 508 of the Rehabilitation Act. The law requires the General Services Administration to ensure federal websites are accessible to people with disabilities, including federal employees and the public.
According to the report, 30% of the most popular federal websites did not follow modern web accessibility standards on their homepages, and 48% failed a standard test on at least one of their three most popular web pages.
"Failing to make federal websites accessible for people with disabilities creates obstacles for millions of Americans, especially as the COVID-19 pandemic has moved many government services online," Ashley Johnson, a policy analyst at ITIF and co-author of the report, said in a statement. "The law requires agencies to follow modern standards of web accessibility, but a substantial share of the most popular government sites fail to do so. Many also lack an easy-to-find way for users to report accessibility issues. For the more than 40 million Americans with disabilities, this creates great difficulty to access information and services, and to engage in civic activities."
The lowest-ranking sites studied in the report were the National Highway Traffic Safety Administration, the United States Marine Corps and the Energy Information Administration. The four highest-scoring sites—each earned a perfect score in the report rubric—were the U.S. Centers for Disease Control and Prevention, the Department of Health and Human Services, the U.S. Citizen and Immigration Services, and the White House.
The report follows legislation and policy efforts undertaken by the government to improve accessibility efforts. The report was issued with several recommendations from its authors regarding how the government can improve website accessibility. They include:
Create a federal website accessibility test lab.
Launch a website accessibility "sprint" to fix known problems.
Host a "hackathon" aimed at developing artificial intelligence (AI) solutions for web accessibility.
Make reports on Section 508 compliance publicly available.
Expand the Digital Analytics Program (DAP) to offer real-time accessibility testing.
"Web accessibility should be a top priority for the federal government," ITIF Vice President Daniel Castro, who co-authored the report, said in a statement. "Creating an accessible website requires taking into account the fact that not every user will be able to see or hear content, or use a keyboard or mouse to navigate. Web developers should adhere to accessible-design principles, such as using high-contrast colors, providing text alternatives to audio and visual content, avoiding the use of flashing animations that might cause seizures, and using labels for buttons so people using a screen reader can navigate the site."