Lawmakers Say It's Past Time OMB Issued IDEA Act Guidance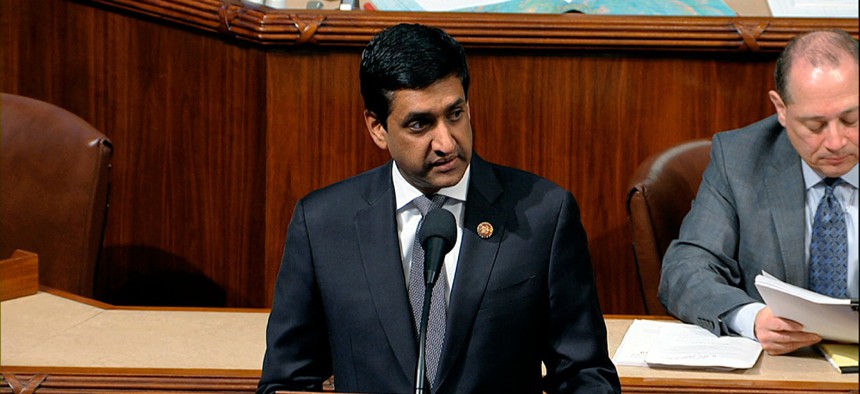 More than two years after Congress passed a law requiring federal programs to meet minimum usability standards for their websites and digital services, lawmakers are asking the Biden administration to give agencies real implementation guidance.
The 21st Century Integrated Digital Experience Act, or IDEA Act, passed in 2018 during the Trump administration, has seen little implementation across government. Deadlines outlined in the text of the law came and went without agencies receiving guidance from OMB, preventing any formal metrics or uniform implementation plans.
"The law had several implementation deadlines—ranging from180 days to two years from enactment—all of which have passed with limited and unequal agency compliance," lawmakers wrote in a letter sent Thursday to the Office of Management and Budget.
There have been pockets of IDEA Act implementation, including the General Services Administration launching a webpage collecting relevant standards from the U.S. Web Design System and the Health and Human Services Department incorporating IDEA Act metrics in the development of its customer experience scorecard.
But with a new administration in place, lawmakers on the House Committee on Oversight and Reform want to see official guidance released and the intent of the law fulfilled.
"Because the Trump administration failed to issue statutorily required guidance to assist agency implementation of the law, federal agency implementation has been inconsistent, creating uneven access to the federal government's essential information and services," according to lawmakers who signed the letter, including Oversight Chair Carolyn Maloney, D-N.Y., Government Operations Subcommittee Chair Gerry Connolly, D-Va., and IDEA Act author Ro Khanna, D-Calif., among others.
The act encompassed a number of user-centric demands to improve how Americans access government services, as well as the experience they have with those digital experiences. The law outlines specific requirements for federal websites and services, including:
Be accessible to individuals with disabilities.
Have a consistent appearance.
Avoid overlapping with or duplicating any legacy websites and, if applicable, ensure that legacy websites are regularly reviewed, eliminated and consolidated.
Contain a search function that allows users to easily search content intended for public use.
Are provided through an industry standard secure connection.
Are designed around user needs with data-driven analysis influencing management and development decisions, using qualitative and quantitative data to determine user goals, needs and behaviors, and continually test the website or digital service to ensure that user needs are addressed.
Provide users of the new or redesigned website or digital service with the option for a more customized digital experience that allows users to complete digital transactions in an efficient and accurate manner.
Are fully functional and usable on common mobile devices.
In their letter, lawmakers noted the world—including government operations—have changed significantly since the legislation passed in 2018, particularly due to the COVID-19 pandemic, which sent many federal employees to work from home and spurred an increase in development and use of digital alternatives.
"These changes underscore an even stronger need to implement the 21st Century IDEA and allow federal agencies to deliver an excellent customer experience from anywhere, to anyone, on any device," they wrote.
With that in mind, the letter suggests OMB focus on three means of digital service delivery needed to meet the times: accelerate use of electronic signatures, modernize websites and digitize forms.
"Frankly, it's not great," Khanna said of the government's response to his legislation.
"One of the recent studies showed 55% of agencies haven't even heard of the bill, and of those that had, even fewer said they would [be] adopting the requirements," he told Nextgov. "Part of this problem is because OMB never issued guidance, but it's been two years since Trump signed it into law, and the only direction we've seen thus far is the GSA website design and standards, which isn't even policy."
House Oversight members want OMB to issue formal guidance within the next 45 days.
"The OMB guidance should encourage 100% agency compliance so that it becomes a policy priority. We must do better," Khanna said.