Justice Official Recommends Supreme Court Reject Oracle's JEDI Petition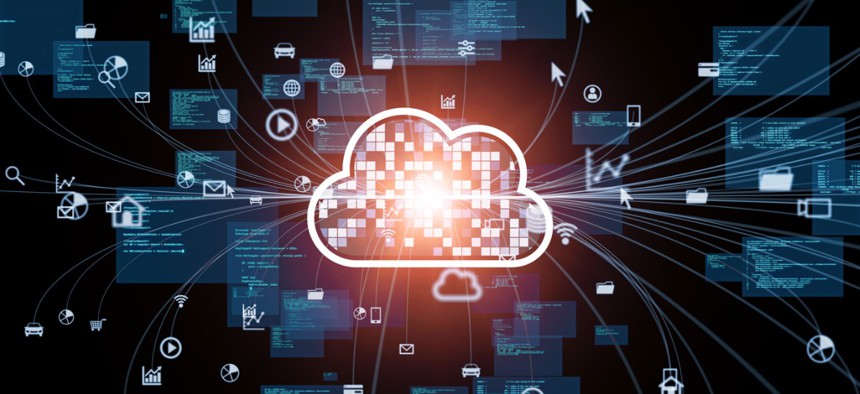 Acting Solicitor General Elizabeth Prelogar told the Supreme Court this month to deny Oracle's petition to take up its legal case against the Pentagon over its Joint Enterprise Defense Infrastructure cloud contract.
In a legal brief, Prelogar, the Justice Department's fourth highest-ranking official, said Oracle's case was properly decided by the Government Accountability Office, the U.S. Court of Federal Claims and the U.S. Court of Appeals. All three venues dismissed or denied Oracle's JEDI case, which principally argued the Defense Department committed a legal error by issuing JEDI as a single-source contract. Prelogar's reasoning mirrored language in the U.S. Court of Appeals decision in September 2020, which essentially said Oracle didn't meet the Pentagon's JEDI requirements anyway.  
"Here, the court of appeals correctly affirmed the finding of the Court of Federal Claims that petitioner would not have had a 'substantial chance' of securing the JEDI Cloud contract even had it been a multiple-source solicitation, for the simple reason that petitioner—by its own admission—did not satisfy the minimum security requirements of Gate 1.2 at the time of the solicitation," Prelogar said.
The Supreme Court does not have to follow the Justice Department's recommendations.
Still, the decision is the latest legal setback for Oracle, which first challenged the JEDI cloud contract in August 2018.
The Pentagon announced the JEDI procurement in 2017 as a means to obtain enterprisewide cloud capabilities and the project is the centerpiece of the department's cloud strategy. The Pentagon awarded JEDI, worth up to $10 billion if all options are exercised, to Microsoft in October 2019, but the contract remains under protest by Amazon Web Services in the U.S. Court of Federal Claims.