GAO Dismisses IBM Bid Protest on $729 Million Task Order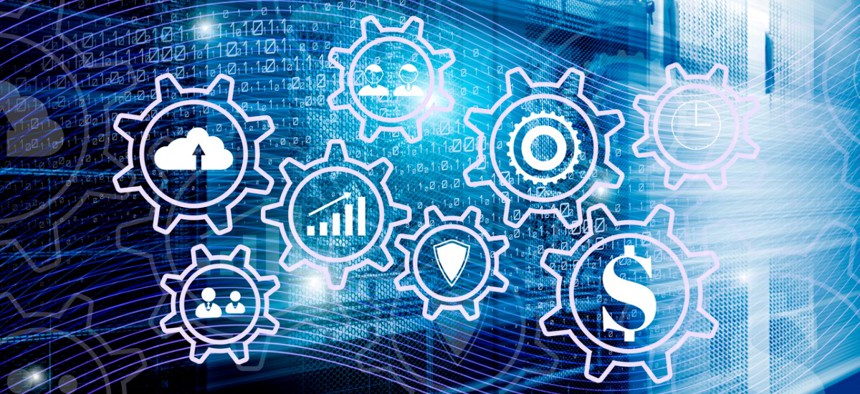 The decision comes after the Army undertook multiple corrective action periods to address concerns mostly related to mapping of government personnel.
The Government Accountability Office dismissed an IBM bid protest over a task order worth more than $700 million to provide support services for six Army enterprise resource planning systems including hardware and software maintenance, application development, cybersecurity management, and Agile software development implementation. 
In a decision made earlier this month and released Tuesday, GAO determined the IBM protest was untimely: IBM claimed that the portion of the Army's solicitation dealing with staffing plans was ambiguous, but rather than challenge those ambiguities at the time, IBM bid anyway. 
"An offeror that chooses to compete under a patently ambiguous solicitation does so at its own peril and cannot later complain when the agency proceeds in a way inconsistent with its interpretation," the GAO decision reads. 
Accenture Federal Services was originally awarded the task order for Unified Enterprise Resource Planning Capability Support Services in December 2019 and then again in September 2020, according to GAO. Accenture and IBM were the only two companies selected to move into the final round of bidding on the task order, which was issued under a National Institutes of Health indefinite-delivery, indefinite-quantity IT contract. 
While IBM's offer was cheaper at $685 million compared to Accenture's $729 million, the Army evaluated IBM at a lower rating in the technical category. Prior to this latest dispute, the Army went through several periods of corrective action to address other IBM allegations and also answered questions from the two bidders. 
After the September re-award, the Army undertook another round of corrective action, but still declined to clear up confusion over the staffing plans, specifically how government personnel would be used. IBM protested once more in January, but GAO found that its complaints were essentially the same issue as before, and that if IBM wanted to challenge the ambiguous nature of the staffing information, it should have protested earlier. 
"By abandoning its challenge to the agency's understanding of the mapping requirements, IBM effectively conceded any argument about the terms of the solicitation in this respect," GAO decided. "Under these circumstances, IBM must be charged with having adopted, or at a minimum having understood, the agency's interpretation of the [request for task order proposals] as requiring strict mapping when the agency undertook corrective action in response to IBM's protest. Nonetheless, IBM did not file a protest at that time to complain about the strict mapping concerns it now raises months later for the first time in this protest."
Accenture directed Nextgov to the customer when asked for comment. IBM did not respond in time for publication.