Defense Agencies Can Access Amazon Web Services Cloud Through MilCloud 2.0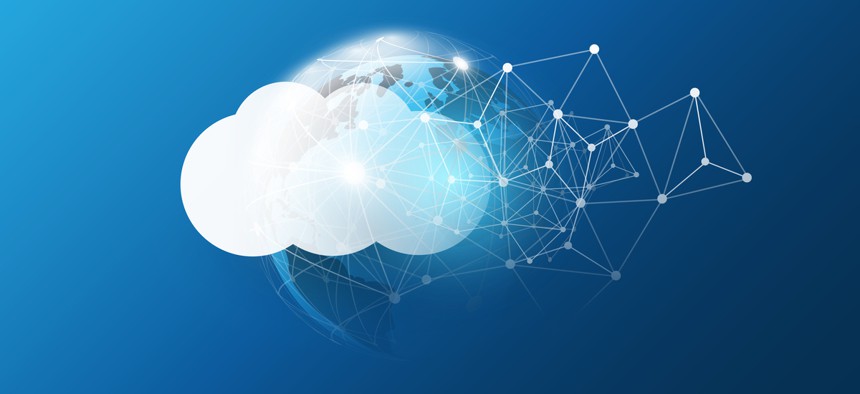 Fourth estate and other defense agencies now have the ability to make use of Amazon Web Services' commercial cloud services through the Defense Department's existing milCloud 2.0 contract.
MilCloud 2.0, an on-premise infrastructure-as-a-service offering operated by defense contractor General Dynamics Information Technology, has been the de facto cloud destination for some defense agencies since a 2018 order from the Pentagon's tech chief directed fourth estate agencies to migrate to it. 
Fourth estate and other defense agencies traditionally used milCloud 2.0—under the Defense Information Systems Agency—for cloud migrations, application modernization and new application development. According to a joint announcement Monday by both companies, milCloud 2.0 now offers an expanded suite of cloud offerings related to "artificial intelligence, machine learning, cyber sensing and other emerging technologies." Any milCloud 2.0 customer can now leverage additional analytics, compute or edge computing, end-user computing, security and other services through AWS "through a streamlined contracting process."
"We're pleased to announce milCloud 2.0 capabilities are now expanded to also provide mission partners leading cloud services from AWS," said Leigh Palmer, senior vice president for GDIT's Defense division said in a statement. "This aligns precisely with the DoD Hybrid Cloud Strategy and actually simplifies acquisition and choice for the DoD and DISA mission partners."
Milcloud 2.0 went live in early 2018. It provided unclassified cloud services on-premise and now off-premise with AWS. According to a GDIT spokesperson, classified options are currently being coordinated for both options, with a potential planned availability in Summer 2021.
Across the federal landscape, AWS is the only commercial cloud provider able to host the Defense Department's most sensitive secret and top-secret classified data, though other companies, like Google, Microsoft, IBM and Oracle, are seeking similar capabilities.
"We look forward to continuing to support the Department's modernization efforts and the mission critical needs of our nation's warfighters," Dave Levy, vice president of U.S. Government, Nonprofit and Healthcare at AWS said in a statement. 
Editor's note: This story was updated to clarify that all defense agencies can utilize milCloud 2.0 and with additional information from GDIT regarding future milCloud 2.0 developments.