Census Bureau Opts for Small Business to Support Digital Communication Strategy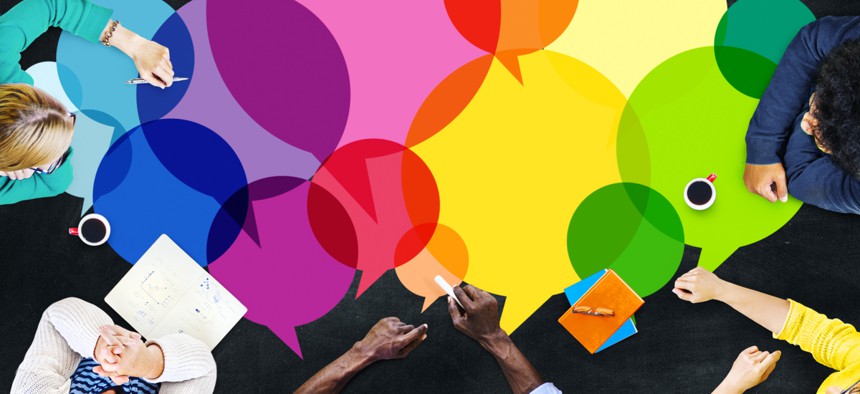 The bureau is planning a virtual industry day ahead of the release of a formal request for proposals.
The Census Bureau wants to centralize and upgrade its internal and external communications—particularly when it comes to digital services—and has opted to contract with a small business to support this effort.
The bureau has been developing a Strategic Communications and Digital Services strategy to improve its outreach efforts and is building a contract for advisory and support services, including planning and program coordination, research and analytics, developing strategic partnerships, data integration, training, and tools and technology management.
The contract will have three goals:
Leverage digital and technology's latest advancements to better sustain the Census Bureau brand as data leaders, with a broad customer-focus approach.
Enhance collaboration with program offices in the promotion, dissemination and consumption of Census-produced data and products.
Support the marketing of cross-cutting Census Bureau initiatives to present consistently formatted, professional and aligned messaging to all audiences.
In achieving these goals, the Communications Directorate wants to strike a balance between projecting a unified bureau and allowing the independent offices to maintain some autonomy.
"The Communications Directorate recognizes the Census Bureau's need for progressive and innovative support of communications, dissemination and digital services. The directorate also recognizes the autonomy of Census program offices," according to a request for information released this summer. "Therefore this proposal requests consideration of creating a single communications contract to provide a suite of services for use by all offices and further align messaging to all audiences and stakeholders."
The RFI sought feedback on potential acquisition strategies. Fifty-two businesses of various sizes responded—including 10 large businesses—giving Census contracting officials confidence in moving forward with a small business-focused procurement.
The bureau released a special notice Wednesday on beta.SAM.gov "to inform industry of the U.S. Census Bureau's intention to set this procurement aside totally for small business," and will be picking a vendor from the General Services Administration's Multiple Award Schedule.
Census officials are working on a full request for proposals and plan to host a virtual industry in the near future. The date for that session will be posted to beta.SAM.gov once set.