Customer Experience CAP Leaders Leave 'CX Cookbook' for Agencies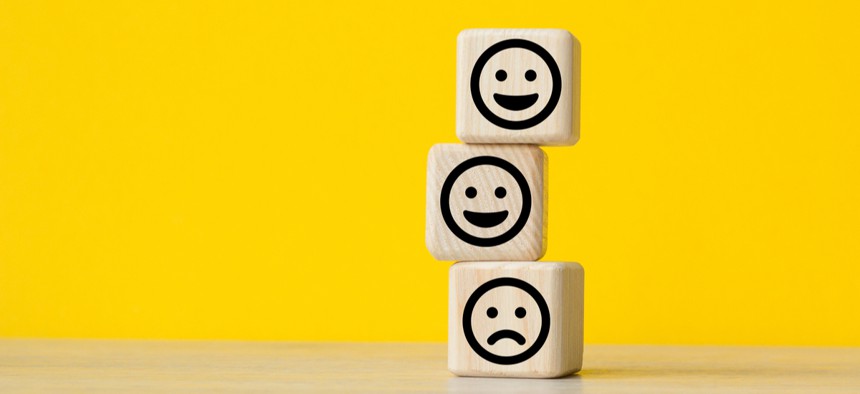 The cookbook is meant to serve as a resource for CX practitioners across government.
For the last two years, Veterans Affairs Department Chief Veterans Experience Officer Lynda Davis and Deputy Chief Veterans Experience Officer Barbara Morton stewarded the customer experience cross-agency priority goal outlined in the President's Management Agenda.
As that PMA expires and the nation awaits new management priorities under President-elect Joe Biden, Davis and Morton—along with numerous agency partners—opted to leave federal agencies with a Customer Experience Cookbook chock full of key ingredients and recipes for embedding customer experience into countless federal services.
The cookbook is meant to act as a resource for customer experience practitioners across the federal government, regardless of the maturity of their current customer experience efforts, Morton told Nextgov.
"As the lead agency partner, we wanted to do something like a capstone project to capture the lessons we've learned at VA and across government," Morton said. "In government, and certainly in VA's case, there are tons of levers—or ingredients—common across federal executive agencies."
The cookbook metaphor, she said, made sense given the various customer experience ingredients, recipes, methods for baking and others. While commonalities exist between many agencies, each is different to the degree that flexibility and adaptations are required to ensure customer experience caters to each federal service.
"We really wanted to make clear that with any recipe, you always have to make adaptations to the uniqueness of an agency environment," Morton said. "We're saying, 'It's a way, but not the only way.' You really need to know your organizational culture and what's important to your agency."
The cookbook itself contains more than 30 pages of information or practitioners, including a how-to section, eight customer experience categories—capabilities, strategy, operations, partnerships, funding, organization, incentives and culture—as well as instructions for prepping, mixing and baking customer experience ingredients into agency mission and culture.
The guide also includes several customer experience use cases across the government, including the Transportation Security Administration, Federal Student Aid and the Bureau of Trust Funds Administration.  
RELATED PODCAST