Pentagon Expects to Deploy New Telework Tool in June 2021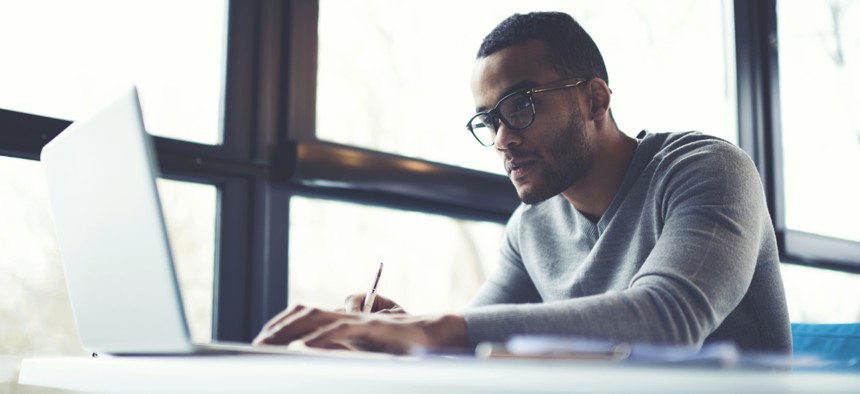 The Defense Department is set to transition to a long-term telework solution in June 2021, according to a Pentagon official. 
In response to the COVID-19 pandemic, DOD developed a solution called the Commercial Virtual Remote, or CVR, Environment to support mass telework. Though CVR worked for the rapid leap to telework, the department is working on a lasting solution that will operate at a higher impact level, John Sherman, DOD's principal deputy chief information officer, said Wednesday. 
During C4ISRNET's virtual CyberCon event, Sherman said CVR will be used through June 2021, at which point a new Office 365-based solution would take its place. CVR is a cloud platform that allows for collaboration using Microsoft's Teams tool. 
The new solution will operate at what's known as Impact Level 5, which covers controlled unclassified information and unclassified national security systems. Impact Level 2, where CVR currently sits, covers information that is authorized for public release or only in need of minimal access controls. 
"IL 2 was fine for where we're at in telework, but we know we need a more enduring solution," Sherman said. 
The new solution will retain some of CVR's key capabilities, such as bring your own approved device, he added. CVR allows for communication to users not working inside the Defense Information Network.
CVR enabled some of the department's major missions related to supporting the pandemic, Sherman said. The National Guard has been working with U.S. Northern Command for the past several months, and CVR facilitates their work in setting up field hospitals and other pandemic response activities, he said. 
"That has been right in the sweet spot of what we've been able to deploy and support with CVR," Sherman said. 
Sherman moved to the CIO office over the summer, after CVR was deployed in March. CVR now has over a million users, he said.