IRS Launches New Enterprise Digitalization Office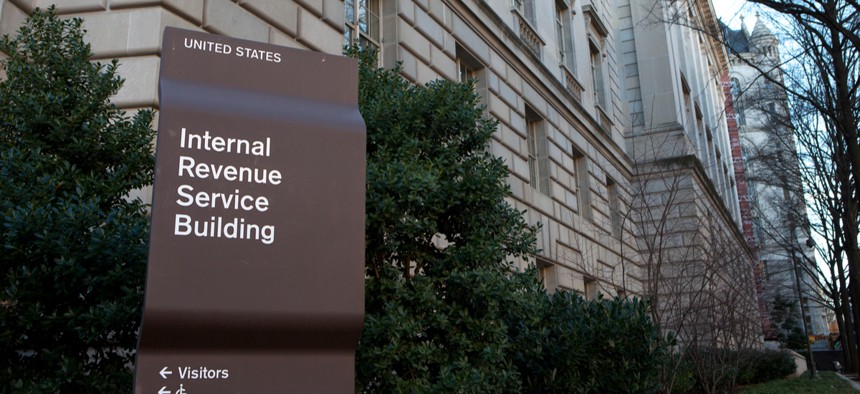 The co-led office merges and elevates existing projects focused on digitizing processes and getting away from paper-based case management.
The nation's tax collector, the Internal Revenue Service, is in the midst of a years-long modernization plan that, as of Tuesday, includes a new office focused on digitizing the case management process.
The agency announced the launch of the new Enterprise Digitalization and Case Management Office, which will replace and elevate the Enterprise Case Management program established in 2015.
The Enterprise Case Management team has been focused on overcoming "the challenges the IRS currently faces from having case work taking place on more than 60 aging systems, most of which can't talk with one another," according to an IRS release. "As the team continued its work, it became clear that the digitalization of processes as well as paper, including items such as case files, was an integral part of improving overall case management and the mission of the agency."
The older program has been working to deploy a commercial-off-the-shelf case management platform from PegaSystems, which is currently in the middle of its first deployment, according to the release.
The new office will work on modernizing case management by continuing the push to eliminate paper wherever possible, while also rethinking and digitizing the base processes IRS employees use when working on taxpayer issues.
"Ultimately, you cannot improve case management without improving the digitalization of paper records," said IRS Deputy Commissioner for Operations Support Jeff Tribiano, who will oversee the new office along with Deputy Commissioner for Services and Enforcement Sunita Lough. "To reflect the importance of this area, we decided to establish this new office to help focus our efforts on moving forward."
The office will be led by co-directors Harrison Smith, formerly the agency's deputy chief procurement officer, and Justin Lewis Abold-LaBreche, the current director of enterprise case management.
"In the digitalization space, a portfolio-based approach will be utilized for the challenges the IRS faces, in the form of multiple small pilot projects for business process changes and technology solutions," the release states. Those projects will work on an iterative funding model, similar to the agency's experimental Pilot IRS program.
As the digitization pilots progress, those projects will be integrated with the PegaSystems case management platform and scaled across the IRS.