TIC 3 Commenters Put Faith in Zero Trust over CISA's Trust Zones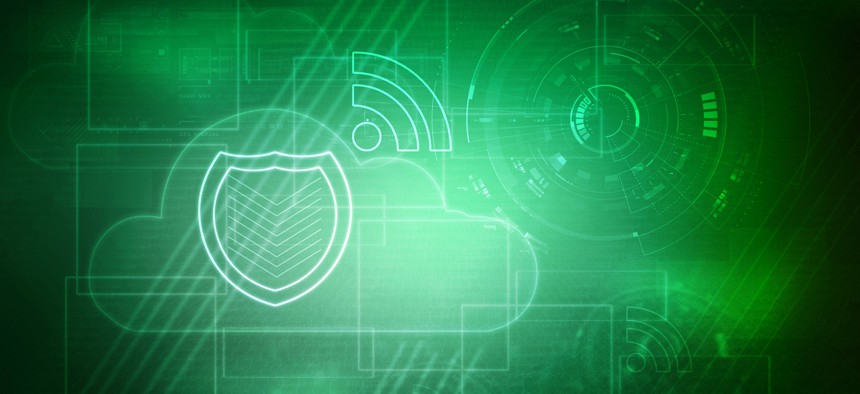 The draft policy creates a new framework for secure network boundaries at a time when the tech sector is moving away from boundaries altogether. 
Federal agencies will soon have new guidance on how to securely connect to the internet when using government-issued devices, but several former federal techies are saying the proposed policy, as written, puts two core principles in conflict: the policy's new "trust zones" and the concept of "zero trust."
The Cybersecurity and Infrastructure Security Agency is putting the final touches on the third iteration of the Trusted Internet Connection policy, a regulation last updated in 2012 before the federal cloud boom. Rather than create a heavily proscriptive policy, the Office of Management and Budget opted to focus the update on a set of use cases describing common network scenarios and the best way to secure those connections. As the lead federal agency for cybersecurity, OMB gave CISA the job of creating those use cases.
In December, CISA released a draft set of use case pilots, as well as additional guidance documents. The use cases discuss four types of connections and working conditions: traditional, cloud, agency branch office and remote users.
The agency opened the draft for public comments, which closed this month with a dozen responses from industry, federal agencies and a group of former feds who worked with various outposts of the U.S. Digital Service.
The USDS cohort, in particular, had a specific grievance with the draft policy: the creation of "trust zones," which the former feds said stands in direct opposition to CISA's goal of creating a zero trust environment. Under a zero trust architecture the system does not assume a user should have full privileged access, even if that account has successfully logged on to the network.
The TIC 3.0 guidance establishes trust zones—suggesting agencies use designations like high, medium and low—within which an agency sets specific security rules based on the sensitivity of the data being stored or processed.
"This trust zone concept is in line with the concepts of zero trust," CISA officials wrote in the reference architecture. "A trust zone must adhere to the security outcomes as identified or described in the use case. A trust zone does not always inherit trust/security from an adjacent trust zone, nor does the trust and the subsequent security capabilities depend on the trust of the adjacent zone."
Eric Mill, a former GSA employee listed as a strategic contributor on the latest TIC draft, balked at that assertion.
"In other words, one Trust Zone doesn't trust another Trust Zone: but, like the name implies, trust is extended within the zone," he wrote, submitting an independent comment not affiliated with his current or former employers. "Extending trust within a defined network zone is inherently at odds with the principle of 'assuming all networks are hostile,'" the basis of zero trust principles, "and only reinforces the dangerous idea that there are 'more safe' and 'less safe' networks."
Several former USDS employees commenting on their own behalf concurred, including Marianne Bellotti, who ended a four-year term with USDS in 2019 and is now principal engineer for system safety at Rebellion Defense.
"While I am pleased to see CISA follow through with its commitment to make TIC 3.0 more agile through use cases and regular updates, CISA's TIC 3.0 vision repeats many of the mistakes that ultimately crippled TIC 2.0," she wrote.
While a zero trust model encourages a security framework that does not rely on boundaries, Bellotti and others argued the trust zone model does the opposite. This is particularly problematic when considering cross-agency missions that require users to access multiple networks.
"This isn't just a minor issue," Bellotti said. "I know from experience engineering interactions between high side and low side domains and HIPAA compliant environments that focusing security controls on the boundaries of the hosting environment, rather than on the protection of the data itself, creates problems with safely sharing data between domains."
She also pointed to the State Department's Consular Consolidated Database, which is primarily used by Homeland Security Department employees.
"The missions of most federal agencies require them to share data with one another. None of the documents released by CISA for TIC 3.0 take this reality into account," she said.
"The practical effect of this type of 'trust boundary' driven approach on cloud modernization is that agency security teams try to draw boundaries 'within' services, splitting a single service up into multiple 'trust zones,'" former USDS member David Koh said. "This has a dramatic and degrading effect on cloud modernization efforts, adding cost, complexity and confusion to projects."
For example, creating three trust zones within a specific application would require at least three policy enforcement points, or PEPs, Koh explained. "If it needed to connect to three external partners, that number would grow to 15, and continue to grow geometrically with any new trust zone or service added," he said.
"This is not a theoretical worry, but an actual issue that we have run into in implementing these systems," he added. "By providing a trust framework that cannot be meaningfully applied to many real-world cloud modernization examples, the reference architecture creates more confusion than if no guidelines were given at all."
Koh offered three potential solutions: that CISA "move away from the boundary focused approach outlined in the draft;" offer a use case focused on securing high-value assets in a commercial cloud accessible via the public internet; and promoting the National Cybersecurity Protection System reference architecture to its own distinct use case.
Mill took a different tack, suggesting that if CISA plans to keep the trust zone framework, then the agency should divorce it from the concept of zero trust.
"Instead, the guidance should describe how TIC 3.0's iterative process is intended to allow CISA to work closely with agencies to gradually harmonize the TIC program with overarching security trends," he said.
Representatives from several federal agencies commented on the draft, as well, including the departments of Education and Veterans Affairs and the Small Business Administration.
Boris Ning, who works as a site reliability engineer in the VA outpost of USDS, asked for additional guidance on how the high, medium and low trust zones would map to the high, medium and low impact levels of the Federal Risk and Authorization Management Program, or FedRAMP, which certifies the cybersecurity level of cloud products. Ning also noted the agency pilot programs used as a basis for the use cases took much longer than the requirements going forward.
"We have heard that some agency pilots have taken two years and are currently still ongoing, while the document has stated a six-month process," he wrote. "Are there lessons learned and/or best practices we should follow in order to ensure we arrive at a concrete solution in six months?"
Guy Cavallo, SBA's deputy chief information officer, asked for a specific use case tying together CISA's three largest cybersecurity programs: TIC, the Continuous Diagnostics and Mitigation program, or CDM, and the Einstein firewall. Cavallo also suggested TIC 3.0 be a living document to avoid going another seven years without an update.
"As the cybersecurity industry and the attack vectors are continually evolving on a daily basis, the only change I would recommend is to not wait for final written documents to be published once a year or so, but to issue multiple drafts/versions throughout the year that are then finalized in an annual/or other set period report," he wrote.
Commercial vendors and industry associations also weighed in, including the Internet Association, a trade group representing 48 internet companies. The group's cloud policy lead, Alla Seiffert, who formerly led GSA's Technology Transfer Service's Office of Acquisition, filed a comment stating the current guidance pushes agencies away from commercial products by suggesting government-owned clouds are more secure.
"The TIC documentation incorrectly implies that private data centers provide better security than mature cloud hosting options and thus should be the only option for High Trust situations," she wrote. "We believe that an agency's ownership of a data center does not always result in increased security, and hyperscale cloud service providers are often able to provide more secure solutions for their customers. We ask CISA to define its criteria for a cloud-based High Trust environment."
Seiffert and the Internet Association also suggested CISA establish an Industry Advisory Board to weigh in on new technological developments and help the agency tweak the TIC guidance as needed in the future.
Editor's Note: This story has been updated to correct a former government employee's title.