GAO Launches Upgraded, Mobile-Friendly Website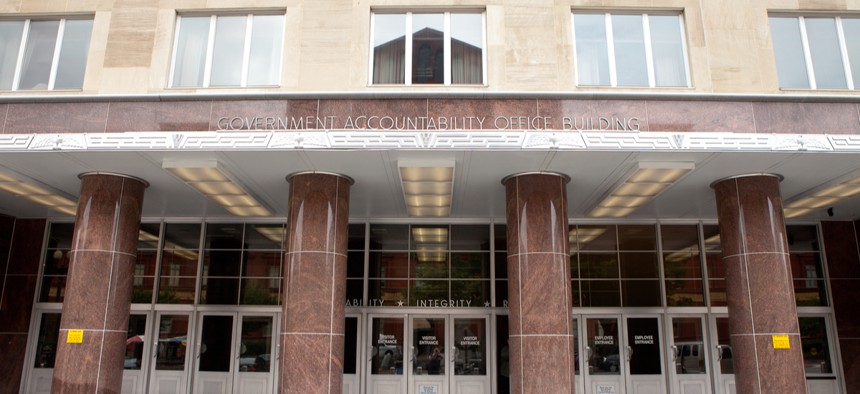 Agency officials hope it'll increase users' access to the watchdog's work.
As of last week, the Government Accountability Office's external website has the freshest look it's had in more than a decade—and it now aims to be much more mobile-friendly. 
The congressional watchdog launched a full site redesign Feb.13, equipped with new features and better access for those who tap in from a mobile phone or tablet. GAO's Managing Director of Public Affairs Chuck Young told Nextgov Wednesday that it's the first major upgrade the agency has made to the website since 2007.
The comprehensive redesign was 16 months in-the-making, Young said, and the agency learned a few lessons around modernization along the way. 
"GAO is nearly 100 years old, we have hundreds of thousands of products on our site, and we issue more every day," Young explained. "Every month, our analytics show that more and more users are coming to our site from phones and tablets, and our old site was not providing a good experience for those users; they were only seeing a subset of our website's content."  
Young added that the agency recognized that "government-wide, more than 50% of users are coming to government websites from mobile devices," which necessitated GAO's move to ensure that anyone could access its products straight from its site regardless of the devices they use. Though it did not carve out a specific budget for the effort, the agency assembled a core team of about 10 staff members from the Offices of Public Affairs, Information Systems and Technology Services, Internal Communications, and Research Librarian Services to spearhead the project.
"This team provided the primary input into the site design and development process, while agency leadership and staff from other offices were brought in to advise on specific areas as needed," Young said. 
The update introduced a variety of site enhancements including: a redesigned, modern look; improved search tools to help users access the information they need quicker; a "more robust tool" to connect people to GAO experts as needed; increased mobile-friendliness and more. Of them all, "the biggest improvement for us is the mobile-friendly redesign of the site," Young said. Before the remake, agency insiders were maintaining separate desktop and mobile versions of the site, a mobile app and a standalone blog. Now, all three are incorporated into the one website that provides a more complete experience for all users and works on any device. GAO officials are also operating a new content management system for the website. The system allows the agency to better integrate all content across the site, Young said, making it easier for users to discover and explore related items on a particular topic or agency.
"Also, our old site had several sections that were maintained manually, which were labor-intensive to update," Young said. "Now that process will be more streamlined, saving staff time."   
The agency's day-to-day work couldn't stop during the redesign, so Young said it was critical to come up with a solution that allowed mission teams to keep their existing audit processes in place behind the scenes while the update team transformed the front end of the site. When asked whether he had insight to share with other agencies that may be on similar modernization journeys, Young said it's imperative to stay focused on the agreed-upon scope of work for the project so that website can actually launch in a reasonable amount of time.
"There are always more functions or ideas people bring along the way to enhance the site, and we were careful about what we chose to take on to keep the project on track," he said. 
Young also noted that the team did "have a few hiccups" in the aftermath of the launch. For instance, some of the tools that worked well in the testing phase ended up taking more time than anticipated to get up and running once the site went live. 
"Our best piece of advice on that is to be as responsive as possible. When your users report an issue, acknowledge it right away and be sure to follow up and let them know when it's fixed," Young said. "And some we are still fixing."