CIA Issues Draft Solicitation for Next Step in Multibillion-Dollar Cloud Journey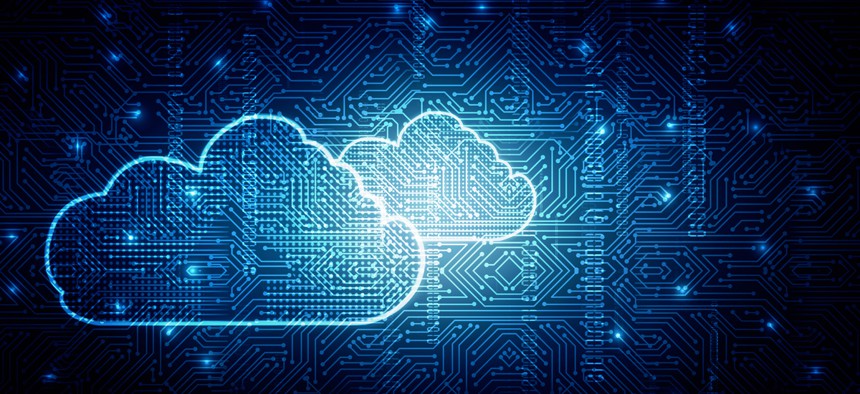 The intelligence community will opt for multiple cloud service providers for its planned Commercial Cloud Enterprise contract. 
The Central Intelligence Agency released a draft request for proposal Wednesday for its Commercial Cloud Enterprise, or C2E contract.
Obtained by Nextgov, the draft RFP indicates C2E will be a multi-award commercial cloud computing contract with a five-year base period and two five-year options for a period of performance of up to 15 years. The draft RFP does not indicate an expected value, but the CIA estimated C2E would be worth "tens of billions" of dollars in contracting documents released last April.
C2E represents the next step in the intelligence community's cloud journey. In 2013, the CIA—on behalf of the 17 agencies that make up the intelligence community—awarded a single cloud service provider, Amazon Web Services, a cloud contract worth $600 million. The intelligence community's mission demands additional cloud services, which it now considers a proven technology.
"Cloud computing has proven to be transformational for IC consumers, increasing the speed at which new applications can be developed to support mission and improving the functionality and security of those applications," according to additional CIA procurement documents obtained by Nextgov. "In response to mission demand since 2013, the IC's portfolio of commercial cloud services has expanded by adding new services from the commercial domain, increasing compute and storage capacity, and acquiring services from multiple commercial vendors."
C2E will differ from another high-profile cloud contract—the Pentagon's Joint Enterprise Defense Infrastructure contract—in several ways. C2E will allow multiple cloud service providers to bid and ultimately win task orders, whereas the Pentagon awarded JEDI to a single cloud service provider, Microsoft. In addition, the C2E portfolio will consist of two acquisitions. The first will be a multi-award, indefinite-delivery, indefinite-quantity contract "for professional services and foundational services," including infrastructure-, platform- and software-as-a-service. This part of the acquisition is geared toward commercial cloud service providers with experience serving government agencies and the commercial sector.
C2E also will consist of a "cloud integrator" acquisition that will provide "cloud integration support and tools for multi-cloud management" to support foundational cloud services.
According to the procurement documents, C2E will build services established by C2S by "evolving to a multi-cloud ecosystem" for top secret, secret and unclassified networks.
"Multi-cloud architectures allow cloud services to be selected based on development strategy and project objective," the documents state. "In a multi-cloud ecosystem, the Government will gain advantages from use of each CSP's unique area of investment in technology, cybersecurity strategy, and best practices."
The CIA will solicit feedback from industry through Feb. 24. If the current schedule holds, the CIA would ask for bids for C2E in spring and award the contract by September.