USDA Wants Feedback from 2 Million Customers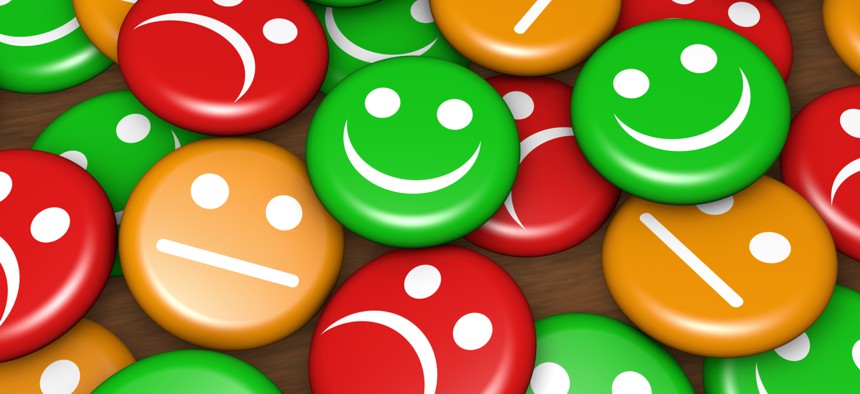 Consider it the agency's latest move in its efforts to put the farmer first.
The Agriculture Department aims to hear from more than 2 million people through a robust information collection initiative to gain data on customer experience and provide insights that are applicable across the government, according to a request for comment set to be published in the federal register Monday.
"Whether seeking a loan, Social Security benefits, veterans' benefits, or other services provided by the federal government, individuals and businesses expect government customer services to be efficient and intuitive, just like services from leading private-sector organizations," the agency notes in the solicitation. 
A variety of reports suggest the public sector lags behind its private counterparts when it comes to boosting the public's relationship with the experience and services it provides. As it notes, the American Consumer Satisfaction Index from 2016 and Forrester Federal Customer Experience Index from the following year suggests government services trail nine percentage points behind industry in the areas of consumer experiences. 
Agriculture has already embraced a customer-focused—or as it deems it, "farmer first"—approach in meeting its mission. As the agency notes in the document, providing "a modern, streamlined and responsive customer experience" has become "a focal point for agency leadership." Essentially, it said it aims to raise government experience to that which the private sector provides, create indicators that will enable it to monitor its progress along the way and improve the resources and structure it offers to enable its insiders in their efforts. 
The Office of Management and Budget launched a circular to establish governmentwide standards and measurement for improving consumers' experiences, which indicates that agencies should conduct customer research and test its services to improve all that it provides. For Agriculture, this new data collection initiative will be a part of that effort. 
"These data collection efforts may be either qualitative or quantitative in nature or may consist of mixed methods," the agency said. "Additionally, data may be collected via a variety of means, including but not limited to electronic or social media, direct or indirect observation (i.e., in person, video and audio collections), interviews, questionnaires, surveys, and focus groups."
It plans to reach more than 2 million people, businesses and institutions that interact with the government or federal contractors and collect data on their experiences throughout the initiative and allow for varied response times. The responses received will remain anonymous. And though it won't cost anything, the agency estimated that 240,000 hours will be invested to complete the effort. 
The ultimate hope is that results will enable the agency to improvements its products and services faster. The insights gained will eventually be offered on performance.gov to increase the transparency and accountability of federal programs. 
"It will include the creation of personas, customer journey maps, and reports and summaries of customer feedback data and user insights," the agency said. 
Once the notice publishes Monday, the public has 60 days to respond with comments on whether the data collection is necessary, if the estimated burden is appropriate and ways to enhance the quality of the information it collects.