GSA Answers 105 Questions About Transition From DUNS To Unique IDs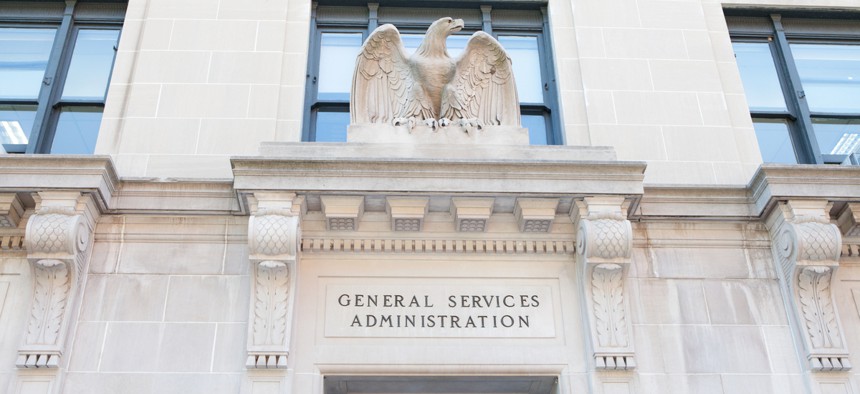 By the end of next year, all organizations working with the government will have a new identifier. This major shift has generated some questions, which GSA is trying to answer.
Before the end of 2020, organizations doing business with the government—from vendors to grantees—will have a new unique number by which they will be identified, ending use of a configuration in place for nearly 60 years.
With such a significant shift affecting so many, there are many questions still left to be answered. After an information session held in late July, the General Services Administration, which manages the entity verification system, collected and answered 105 of those questions.
Earlier this year, GSA awarded a five-year, $42 million contract to Ernst & Young to manage the new unique identifier system, which is being dubbed the Unique Entity ID, a 12-character alphanumeric string. The new ID will replace the DUNS number, a nine-character identifier that has been used since 1962.
The DUNS number system has been managed by Dun & Bradstreet since its inception, and was codified in the Federal Acquisition Regulation in 1998.
As the DUNS number is phased out and the Unique Entity ID comes online, vendors, universities and others doing business with the government will have to ensure they are registered with SAM.gov. Those who are registered will automatically be assigned a UEI number that will be used after the December 2020 cutoff.
While assignment of new identifiers will happen automatically, the transition work will be extensive, as organizations and federal agencies will have to make adjustments to any system that uses the DUNS to accept that old identifier, if appropriate, as well as the new UEI.
After the information session July 25, GSA collected all the questions and set out to compile answers. Those questions and answers were published in full this week on GSA's Unique Entity Identifier Update page. Here is a sample of 10 pertinent questions and GSA's responses:
What if an organization has multiple DUNS numbers?
Any entity which currently has a DUNS number will be assigned a new UEI in SAM. Organizations with multiple DUNS registered in SAM will obtain a UEI for each unique entity.
What purpose will the DUNS number serve in the future?
The DUNS number will be retained, associated to the existing entity registration record, for historical purposes. However, after December 2020, new registrants will no longer need to obtain a DUNS number to register in SAM or use IAE systems.
Sounds like no action is required by entities already registered in sam.gov. Is this correct?
Entities already registered in SAM will automatically receive a new UEI. However, entities may need to take action to start using the new UEI where they are currently using the DUNS.
Are foreign countries who currently use DUNS to vet government contractors being engaged in this effort to inform them they must use SAM.gov to vet contractors vice their currently using DUNS? For instance, in Japan, by law, the local legal bureau ("Tokibo" in Japanese language) requires D&B agency in Japan, called TSR (Tokyo Shoko Research) to screen U.S. government contractor registration. Will the UEI impact this?
The U.S. government transition from using the DUNS number to using the SAM-generated UEI as the required unique entity identifier does not impact the purposes for which other countries may or may not use the DUNS number or other D&B (or D&B affiliate) services. Entities registering to do business with the U.S. government will not have a DUNS number assigned as part of the registration process after December 2020.
Will the many systems used by individual agencies (e.g. NSPIRES for NASA, Research.gov for NSF) be ready for this change? In other words, are individual agencies already planning on making the required updates/upgrades to their systems that now are often based on use of DUNS?
Interfacing systems that use SAM and IAE data related to the DUNS/UEI should plan on making system updates. For any individual system questions, GSA recommends reaching out to the respective system owner.
When including alphabetic characters in the UEI, will those alphabetic characters be stored/displayed as capital letters or lower-case letters? For example, A, B, C or a, b, c?
Capital letters will be used in the UEI.
If we are assigned a UEI prior to December 2020, should we start using it as soon as it is assigned on proposals, etc.?
No, there will be further instructions on when the UEI should be used for proposals and other award actions.
Currently subrecipients are NOT required to register in SAM, but are required to have a unique identifier (DUNS). Will subrecipients be required to register in SAM in order to obtain a unique identifier?
Sub-awardees will not be required to complete the entity registration process in SAM in order to be assigned a Unique Entity Identifier (UEI). After the transition to the SAM-generated UEI, sub-awardees will be able to request their UEI from SAM. Prime awardees will use the sub's UEI when reporting in FSRS.
Do you have to be active in SAM to get a UEI assigned?
No, UEIs will be assigned to both existing entity registrations (active and inactive) and new entities registering.
Will the UEIs be assigned to existing registrations in phases or all at once?
UEIs will be assigned all at once and entities will be notified once they are assigned.