Draft Solicitation for Multibillion DEOS Contract Released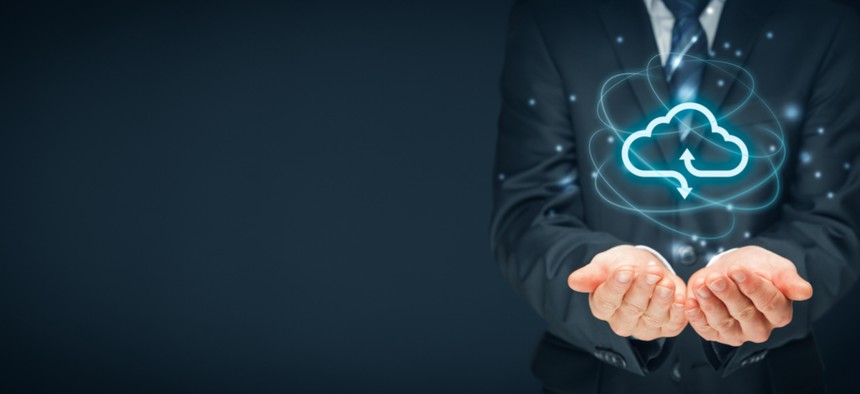 The Pentagon took the next step in bidding out its Defense Enterprise Office Solutions contract Friday, releasing a draft request for quotations for an enterprise cloud service offering likely worth several billion dollars.
The draft solicitation indicates DEOS will be a single-award firm-fixed-price blanket purchase agreement, with a 5-year base period with two 2-year options and a 1-year option—a potential 10-year total period of performance.
The Defense Department aims to use DEOS to modernize several legacy IT systems, including its enterprise email, portal and collaboration systems while transitioning to "common communication, collaboration and productivity capabilities that are mission-effective, efficient, more widely accessible and facilitate Defense operations worldwide."
According to the draft RFQ, DEOS may scale to as many as 3.14 million Defense Department consumers and more than 4 million directory objects. DEOS will be deployed on the NIPRNet and SIPRNet—the Pentagon's unclassified and classified networks—and the winning vendor must be able to meet Impact Level 5 and 6 security requirements.
The Pentagon changed its initial procurement plan for DEOS—a single award worth up to $8 billion—in October. Instead, the department and its IT wing, the Defense Information Systems Agency, opted to partner with the General Services Administration and use its IT Schedule 70 vehicle. The new solicitation does not offer an estimate for a contract ceiling.