TSA Wants Industry Input on Its Proposed Agile Contract Vehicle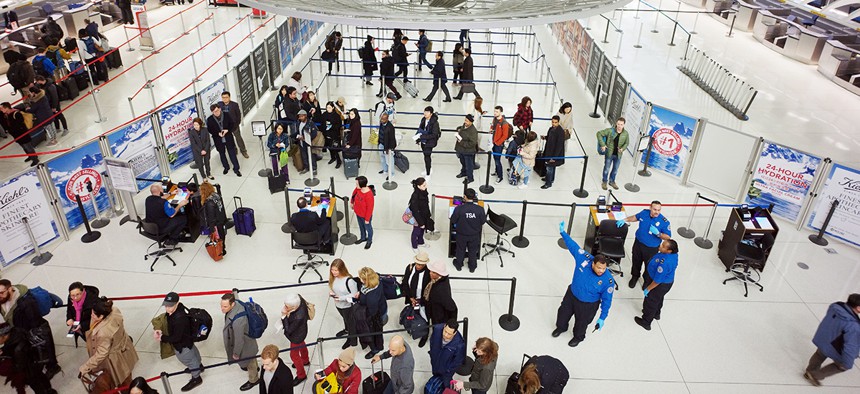 The agency plans to tap the contracts for its modernization initiatives.
The Transportation Security Administration is asking industry to weigh in on its strategy for building a bullpen of tech companies the agency could call on to stand up new software applications.
The agency on Monday issued a special notice detailing its Fast Agile Scalable Teams procurement program, a proposed contract vehicle TSA plans to use to acquire custom software and modernize legacy systems.
Vendors selected under the blanket purchase agreement would be required to apply agile methodology—breaking large projects into smaller chunks, developed in sprints—to build and maintain a suite of enterprisewide software applications.
"In order to successfully execute [its] mission, TSA must have the capability to customize mission support systems [and] develop custom software solutions when no solution is commercially available or from government sources," the agency wrote in a performance work statement.
In the solicitation, officials said TSA intends to use FAST to support about a slew of modernization initiatives including increasing the use of mobile apps, consolidating legacy tools, standardizing IT systems and reducing operation and maintenance costs. The vehicle could also increase cloud adoption, automate internal processes and lead TSA to more broadly adopt agile methodology within its own programs, they added.
The blanket purchase agreement would cover multiple awardees, including two deals specifically focused on supporting operations and enterprisewide systems. TSA will select other teams to maintain "mission essential systems," stand up a data management platform and build new software to meet the agency's changing needs, the notice said.
The vehicle also includes leaves the door open for small businesses to develop automation tools, coach teams in agile methodology and perform other functions.
Industry responses are due Nov. 15, and TSA plans to issue the final solicitation by Jan. 30, Press Secretary Jenny Burke told Nextgov.
The announcement comes roughly a year and a half after the Homeland Security Department's effort to give components access to agile development services collapsed amid multiple bid protests. The $1.54 billion contracting vehicle, called Flexible Agile Support for the Homeland, would have pre-approved certain developers for selling agile services to agency components.