Amazon Is 'Fueling' ICE Deportations, a New Report Says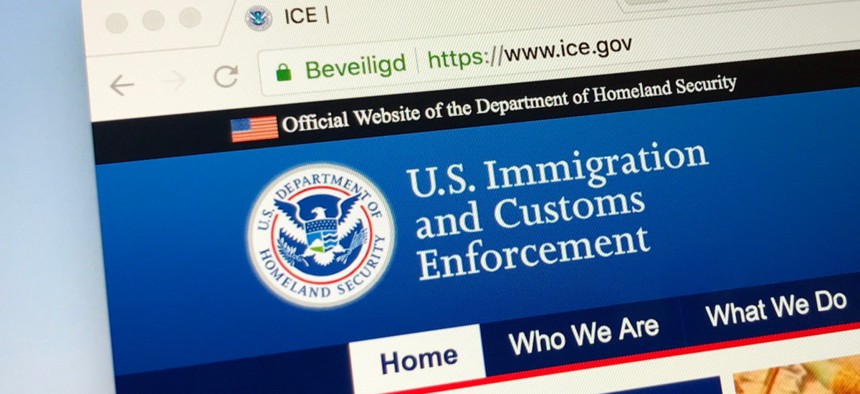 The report compiles information from contracts, lobbying data and other government and corporate records.
Silicon Valley is deeply implicated in the Trump administration's crackdown on undocumented immigrants, a new report says. It points at two companies in particular: Amazon, which provides cloud services to government agencies like Immigration and Customs Enforcement, and Palantir Technologies, which makes case management software for the agency.
"Through intense lobbying of policymakers and law enforcement officials, Amazon and Palantir have secured a role as the backbone for the federal government's immigration and law enforcement dragnet, allowing them to pursue multi-billion dollar government contracts in various agencies at every level of law enforcement and defense," the report says. It was commissioned by advocacy groups Mijente, the National Immigration Project, and the Immigrant Defense Project, and compiled by Empower LLC, a progressive research firm.
"Both companies have enabled DHS to apply new technologies and expand its data-sharing capabilities to undermine and get around any local protections that were hard-fought and won by immigrant rights organizers."
The report compiles information from contracts, lobbying data and other government and corporate records.
It notes that Homeland Security Department's IT portfolio, which is "full of personally-identifiable data" like fingerprints and face and iris scans, will within the next couple of years live on the cloud, provided by a number of private companies like Amazon, Microsoft, Adobe, IBM, Oracle, or Salesforce. Amazon is by far the largest provider, meaning it is the "ultimate keeper of the data that enables detentions and deportations," the report says. The e-commerce giant has more authorizations to hold government data than any other company—204, compared to second-in-line Microsoft's 150, and Salesforces's 31.
Meanwhile, The Daily Beast and the nonprofit Project on Government Oversight report that Amazon pitched ICE on its contentious facial recognition technology just this summer, even while tech companies face internal pressure to step back from business with ICE. The technology allows scanning faces in real time and "could supercharge the agency's enforcement power, and make undocumented immigrants afraid to seek out vital services in places where cameras could be located," the authors write.
The Mijente report also singles out Palantir, the shadowy data company founded by Peter Thiel. It is building software for ICE that lets immigration agents have access to local, state, federal databases, building profiles of immigrants and their loved ones, "and use those profiles to surveil, track, and ultimately deport immigrants."
Law enforcement agencies, the report points out, use the same Palantir and Amazon systems, making it easier for ICE to obtain on-the-ground information.