Pentagon Expands Mobile Device Management Services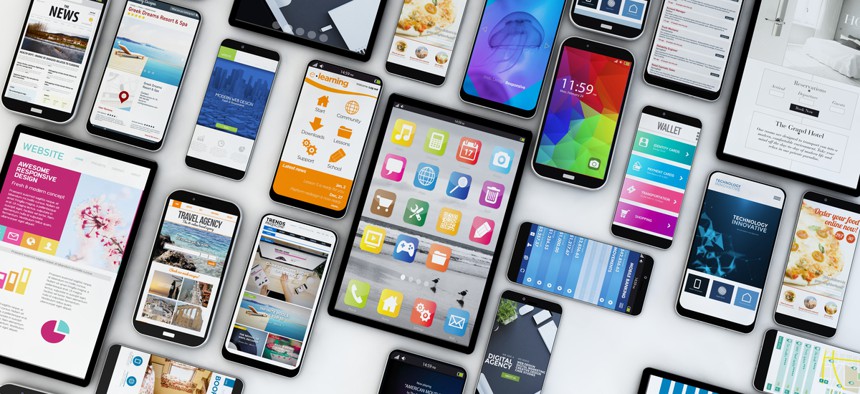 DISA is offering new unclassified services to Defense Department mission partners.
The Defense Information Systems Agency on Wednesday announced plans to expand its Mobility Unclassified Capability, which allows government-issued devices to access internal networks and services for unclassified purposes. Previously, the program was only available to those who also signed up for cloud-based Defense Enterprise Email services.
Contractors, mission partners, services and agencies can purchase the service for a monthly rate of $4.31 per device. DISA cut the price more than 40 percent last year as the program's popularity skyrocketed.
DISA's mobility service also keeps devices automatically up-to-date on the latest cybersecurity policies and capabilities.
"Mission partners can save time, funding and resources not having to worry about the development, implementation, operations and sustainment of the infrastructure because DISA's DMUC service does it all for them," Al Smith, program manager for DMUC, said in a statement.
The program gives users access to DEE, the Department of Defense Information Network, known as DODIN, encrypted email services and hundreds of approved government and commercial applications.
More than 100,000 people currently use DMUC and some 1,000 new devices are signed up every day, according to DISA.
"We are a fast moving program office," Smith said. "As new devices and software updates roll out, we are constantly testing, integrating and making them available to our DOD customers as quickly as possible."