Lawmakers Question the Office of American Innovation's Activities and Ethics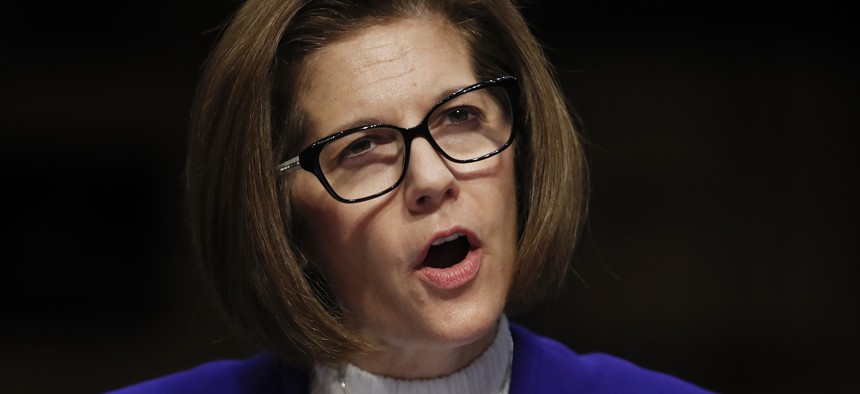 A pair of senators wants to know who the office is meeting with, what it's working on and how much it's spending.
When it opened its doors in March 2017, the Office of American Innovation inherited no small task: apply private-sector principles to a sprawling list of the country's toughest issues, including federal IT modernization, opioid abuse and economic growth.
As the policy shop enters its second year, lawmakers are starting to question whether that mission is a cover for less honorable activities.
On April 25, Sens. Catherine Cortez Masto, D-Nev., and Gary Peters, D-Mich., asked White House Chief of Staff John Kelly for details on OAI's meetings, members and industry partners. They also requested information on the group's funding and how its members' approach ethics standards.
"Technology and innovation are critical to our modern economy," lawmakers said in a letter. "The goal of OAI is admirable," but "recent reports suggest that rather than encouraging efficiency in government, the office is potentially a vehicle for cronyism and waste."
In their letter, lawmakers cited the office's off-the-record meetings with officials from Amazon, Twitter, Google and other industry giants, lack of cooperation in lawsuits against the White House and dubious claims about emergency response in Puerto Rico. The inquiry also drew attention to OAI Director and Trump son-in-law Jared Kushner's failure to give up control of his assets and repeated omissions he's made on federal financial disclosure forms.
"OAI has refused to disclose who in the tech community it is meeting with and how these meetings are influencing administration policy," said Bianca Recto, Sen. Cortez Masto's press secretary. "[Sen.] Cortez Masto is concerned by this administration's lack of transparency, particularly with Mr. Kushner's potential conflicts of interest and continued failure to disclose information."
Lawmakers also said the group's high turnover rate "raises concerns about the effectiveness of the office," and highlighted a Buzzfeed News report in which dozens of White House staffers said they "had no real idea what [OAI] was there for."
Recto told Nextgov the White House has yet to respond to the inquiry.
Kushner characterized the office in its early days as a "SWAT team of internal consultants" aiming to act as an intermediary between federal bureaucrats and Silicon Valley innovators. The office sought to use commercial business-savvy to overcome the convoluted processes that have historically made it difficult for government to adopt the latest technologies and solutions.
The office played a role in standing up the administration's Centers for Excellence, a partnership between federal and industry technologists to overhaul the government's outdated IT systems. It also had a hand in crafting the Modernizing Government Technology Act, which created a special fund for agencies to upgrade legacy IT and the resulting Technology Modernization Board is examining the potential first projects.
OMB Deputy Director of Management Margaret Weichert last week testified to Congress that the agency and recently appointed federal Chief Information Officer Suzette Kent are ready to take the reins from OAI on IT issues.