On TikTok, the Trump Administration Is Adopting China's Own Vision for the Internet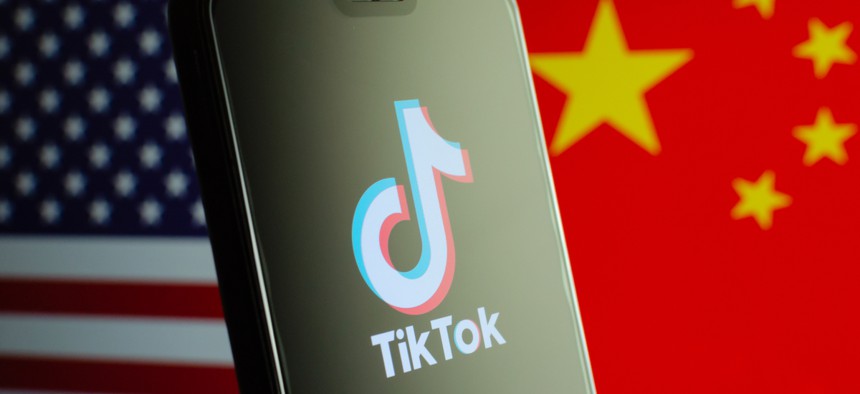 Until recently, the United States has been a staunch opponent of data localization laws.
Over the past seven weeks, the Trump administration has ordered the sale of TikTok to a U.S. buyer, declared that the U.S. government would take a cut of the sale, demanded the transfer of TikTok's proprietary algorithms to a U.S. company, and announced a ban on downloading the app. In the end, it appears none of this will happen.
Instead, Oracle and Walmart will take a minority stake in TikTok. The algorithms that make TikTok tick will continue to be owned by TikTok's Chinese parent company, Bytedance. Walmart's CEO will get a seat on TikTok's reshuffled board, and Oracle has won the right to sell cloud services to TikTok, meeting the U.S. government's demand that TikTok user data be stored in the United States. 
In waging its digital trade war with China, the Trump administration has embraced China's own vision of digital sovereignty: an internet that is walled off along national borders, blocking the free flow of data. The resolution to the TikTok saga is an endorsement of the kind of digital policies that China has long advocated and the United States has long opposed.
The Trump administration's incoherent thrashing at TikTok was supposedly predicated on national security concerns: that Chinese ownership of the popular social media property undermined the security of U.S. users' data and facilitated Chinese propaganda. Of course, the administration's "solution" to the TikTok problem doesn't even pretend to address either of these concerns.
TikTok certainly presents privacy risks for U.S. users, but it is far from unique. The personal data collected by TikTok—a user's name, location, contacts, age, phone number, and so forth—is also collected by many other popular apps, and readily traded among the global web of companies involved in the online advertising market. 
Data security depends on a range of factors; the physical location of the servers that store data is well down the list in importance. And in any event, TikTok's U.S. user data was already stored in the United States, though Oracle is surely pleased to be seizing this business from its rivals by government fiat. Rather than mandating local data storage, protecting personal data would require a national privacy law. Lashing out at one Chinese app won't make a dent.
On the other hand, requiring domestic data storage as a solution to the risks presented by TikTok is right out of China's own playbook for the internet, which it has been advocating around the world. Governments in Russia, Indonesia, Saudi Arabia, Turkey, Vietnam and elsewhere have imposed or considered replicating data localization requirements akin to China's own. Until recently, the United States has been a staunch opponent of these laws. 
And for good reason. Data localization requirements do little to improve the privacy or security of data, but they come with significant economic costs. Data storage and processing is a scale business. When a small Korean company can take advantage of cloud computing services provided by a U.S. company with servers located in Singapore, everybody wins. But where data localization laws require redundant data storage and processing facilities in every market, the economic advantages of digitalization diminish rapidly.
Like all wars, the U.S.-China digital trade war has come with casualties, and chief among them is the U.S. commitment to an open, global internet. Over many years, the United States has benefited greatly from this model, and not just commercially. An open information ecosystem supports democratic governance and can facilitate international coordination on global issues—such as a pandemic. 
Beyond TikTok, the Trump administration's Clean Network program, which aims to cleave digital connections between the U.S. and China, is the clearest demonstration that the United States is responding to China by emulating China. If more countries follow this model, the global internet will further fracture.
So it should not come as a surprise that the Chinese government has expressed delight at the outcome of the TikTok affair. The Trump administration has struck a blow in favor of China's top-down, sovereign vision for global digital governance. Continuing in this direction will further undercut American interests and undermine American values. 
Sam duPont is the deputy director of GMF Digital at the German Marshall Fund of the United States.