Lawmakers seek to upgrade quantum sciences research labs, academic resources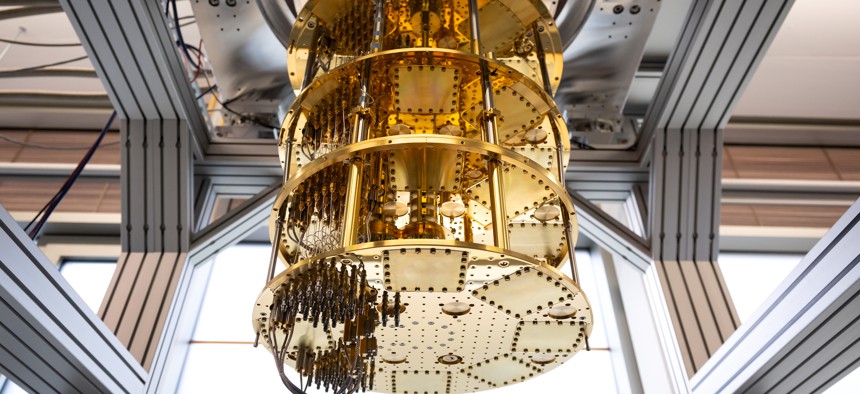 A new bipartisan bill seeks to modernize quantum sciences research facilities
A bipartisan pair of House lawmakers introduced new legislation focused on furthering quantum sciences research in the U.S., one that would amend the landmark National Quantum Initiative Act — or NQIA — to improve domestic research facilities and improve resource access for quantum computing projects.
Introduced last week by Reps. Andrea Salinas, D-Ore., and Jim Baird, R-Ind., the Quantum Instrumentation for Science and Engineering Act builds on the government's growing ambition to help catalyze U.S. leadership in the emerging tech field.
"Quantum science has the potential to vastly improve computing speeds and performance, sensing capabilities, and secure communications," said Rep. Salinas in a statement. "Yet much more research is needed before we can fully realize the benefits of these technologies."
Salinas added that the bill would increase investment into U.S. research facilities, including those across academia, supporting upgraded labs at universities and community and technical colleges. 
"Quantum science is one of the world's fastest-growing areas of scientific research and has the potential to fundamentally change how we approach many aspects of academia, business and national security," Baird said in a statement. "By providing new grants for our research institutions, we can maintain our competitive advantage and ensure America doesn't fall behind in this crucial area of scientific development."
Salinas and Baird's bill specifically asks that grants to academic and nonprofit organizations be issued by the director of the National Science Foundation, with participation from other federal agencies to modernize these scientific research facilities.
Incorporating more educational and training activities alongside upgrades to scientific equipment would also be codified in the bill, should it pass. Democratic staff at the House Committee on Science, Space and Technology  told Nextgov/FCW that the reauthorization bill has bipartisan support.