State Department Creates First Office Devoted to Emerging Technology Diplomacy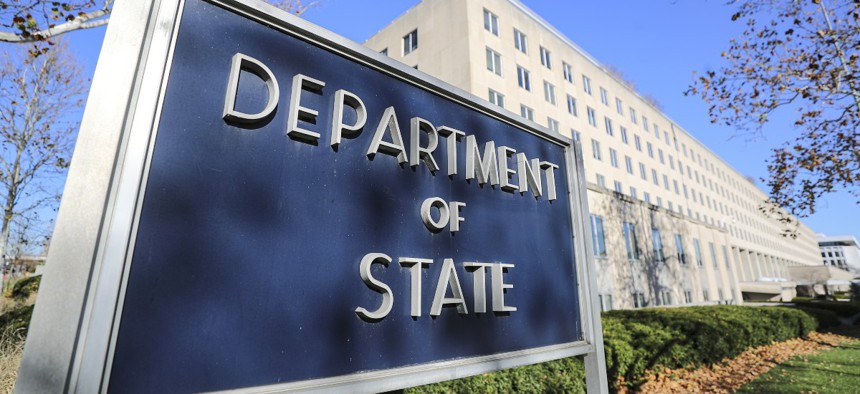 The Office of the Special Envoy for Critical and Emerging Technology will facilitate strategic partnerships to develop and regulate innovative tech.
Foreign policy continues to intersect with emerging technology, as the State Department has launched a new office devoted to establishing cooperation between nations that are developing new technologies.
Announced on Tuesday, the Office of the Special Envoy for Critical and Emerging Technology will push the national agenda on modernization in diplomatic efforts. The branch was created by Secretary of State Anthony Blinken as a response to the increasing efforts worldwide to lead development of innovative technologies like artificial intelligence and quantum information.
"The Office of the Special Envoy will bring additional technology policy expertise, diplomatic leadership, and strategic direction to the department's approach to critical and emerging technologies," the press release states. "As the department works to strengthen tech diplomacy across the organization, the office will provide a center of expertise and energy to develop and coordinate critical and emerging technology foreign policy, and to engage foreign partners on emerging technologies that will transform our societies, economies and security."
Other technologies that will fall within the office's purview include biotechnology and advanced computing. Ned Price, the State Department spokesperson, told Nextgov that the office will work with ally nations as well as other bureaus within the agency to align emerging technology policy. 
Seth Center, who has worked as a member of the State Department's policy planning staff and in other private and public sector positions, will serve as the inaugural deputy envoy. Center will report to Deputy Secretary Wendy Sherman through Ambassador at Large for Cyberspace and Digital Policy Nate Fick.
The unveiling of the office comes as more nations race to race to advance in several critical emerging tech arenas. Public sector leaders have stressed that it is key for the U.S. to maintain leadership in science and technology, especially surrounding the development of international standards that govern emerging tech. 
2022 saw the Biden administration work to advance the U.S.'s policy agenda through international alliances focused on tech research and development. Ally nations like Switzerland, the United Kingdom and France have all entered into individual bilateral partnerships with the U.S. over the past year with focuses on emerging technologies––and experts anticipate more to come.