National Labs to Receive $1.5B Funding Boost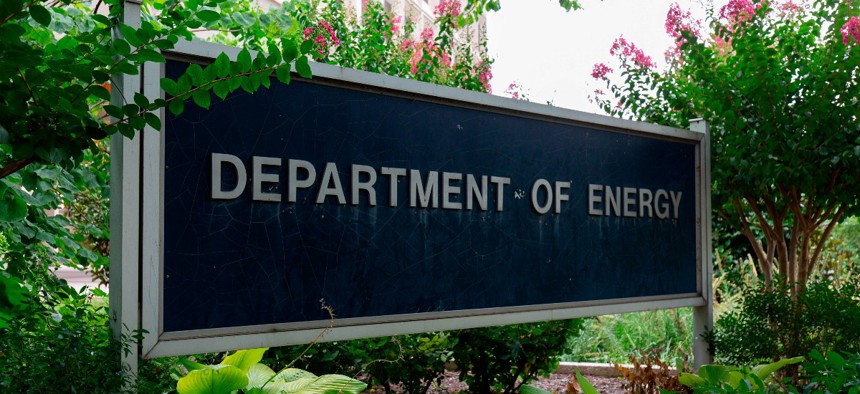 The resources will come from President Joe Biden's Inflation Reduction Act.
The Biden-Harris administration on Friday announced $1.5 billion in additional funding to "build and upgrade" the federal government's national laboratories.
The funding, which comes from President Joe Biden's Inflation Reduction Act and will flow through the Department of Energy, will "upgrade scientific facilities, modernize infrastructure and address deferred maintenance projects" at Energy's national labs, according to the department.
"America's commitment to science and ingenuity shaped us into the world leaders we are today, and the continued success of our national laboratories will ensure we're at the global forefront of innovation for generations to come," U.S. Secretary of Energy Jennifer M. Granholm said in a statement. "Thanks to President Biden's Inflation Reduction Act, these world-class institutions will receive $1.5 billion—one of the largest ever investments in national laboratory infrastructure—to develop advanced energy technologies and groundbreaking tools like Argonne National Laboratory's powerful new supercomputer, Aurora, that we need to advance new frontiers, like modeling climate change and developing vaccines."
Aurora, one of the world's fastest supercomputers, is just one of numerous important projects carried out at the nation's national labs. According to White House Senior Advisor for Clean Energy Innovation and Implementation John Podesta, the investment will "help drive clean energy innovation, boost our economy, lower costs for families, create good-paying American jobs and combat the climate crisis here at home and around the world." The funds are also expected to help the federal government meet President Biden's 2050 climate goals.
In addition, funding will target advanced scientific computing research facilities, basic energy sciences projects, high energy physics construction, fusion energy science construction, nuclear physics construction, isotope research and developmental facilities and science lab infrastructure projects.
Several top White House and science officials will gather Friday to announce the funding influx at Argonne National Laboratory in Illinois.