Energy Awards Over $540 Million for Green Tech Research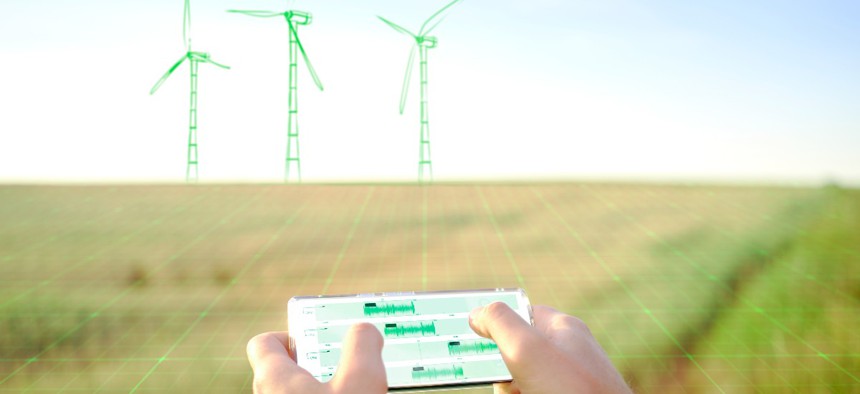 This latest series of funding will be divided among existing research programs to support President Joe Biden's plan for a net zero economy by 2050.
The Department of Energy announced a new influx of funding Thursday for clean energy technology research at universities and National Laboratories to pursue low-carbon energy solutions.
"Meeting the Biden-Harris administration's ambitious climate and clean energy goals will require a game-changing commitment to clean energy—and that begins with researchers across the country," said Secretary of Energy Jennifer Granholm. "The research projects announced today will strengthen the scientific foundations needed for the United States to maintain world leadership in clean energy innovation, from renewable power to carbon management."
Some of the institutions that received funding include Case Western Reserve University in Ohio, Dartmouth College in New Hampshire, the National Renewable Energy Laboratory in Colorado, and the Ames National Laboratory.
Over $400 million of this money is slated to go toward the department's existing Energy Frontier Research Centers which work to innovate new energy tools and technologies, as well as work to advance a new collaborative scientific workforce.
Another $140 million will be allocated to the 53 projects within the Chemical and Materials Sciences to Advance Clean Energy Technologies and Low-Carbon Manufacturing funding program. This initiative focuses on producing carbon-capture technologies to halt greenhouse gasses from entering the atmosphere. 
"These investments will support research that is foundational to the development of solar and nuclear energy technologies, energy storage, carbon capture, novel manufacturing processes and the more efficient use of critical minerals in energy technologies and manufacturing," the department said. 
Energy's new round of funding comes as several recent, major pieces of legislation bolster clean energy research and development, including the Bipartisan Infrastructure Law and the CHIPS and Science Act.