Air Force, Navy Set to Gain New Supercomputers in $68M Deal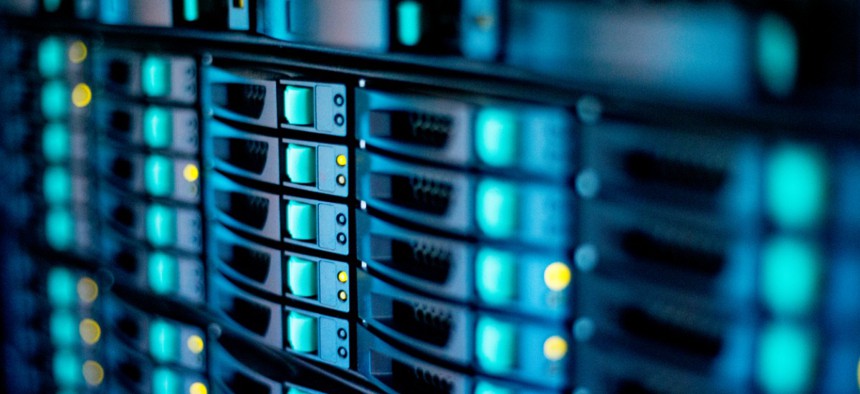 The Defense Department's High Performance Computing Modernization Program is funding the machines.
The Defense Department awarded California-based Penguin Computing two contracts worth a combined $68 million to provide two high-performance supercomputers and associated capabilities to the Navy and Air Force. 
Funded via DOD's High Performance Computing Modernization Program, or HPCMP, the systems and software will "significantly enhance the [department's] ability to tackle the most demanding and computationally challenging problems in fluid dynamics, chemistry and materials science, electromagnetics and acoustics, climate/weather/ocean modeling and simulation, among other applications," according to an announcement. They'll each incorporate a Penguin Computing TrueHPC platform, third-generation AMD EPYC processors, and Nvidia A100 graphics processing units. 
These advanced computing capabilities will be accessible to all services and DOD subcomponent agencies. 
The computers are set to be installed at two of DOD's four supercomputing resource centers, or DSRCs. Based at Stennis Space Center in Mississippi, the Navy DSRC will gain a system capable of providing 8.5 petaflops of peak performance. And the Air Force Research Lab's DSRC at Wright-Patterson Air Force Base in Dayton, Ohio will gain one capable of 9 petaflops. 
Each of the new systems are reportedly more powerful than any other one Penguin Computing has delivered publicly, to date. Its highest-ranking machine at the moment is at an Energy Department National Laboratory. 
Penguin Computing has "been on the DOD HPCMP Basic Ordering Agreement since 2019" and has also actively engaged with the program over the last three years, a spokesperson from the company told Nextgov on Wednesday. 
At this point, the systems are scheduled to enter production service early next year. 
"By implementing Penguin's TrueHPC solution, the DOD HPCMP user community will be able to conduct advanced research for the highly complex problems the user community is tasked with solving," Penguin Computing President Sid Mair said.
Penguin Computing launched in 1998 and, after some setbacks, was acquired by Cayman Islands-based Smart Global Holdings in 2018 for roughly $85 million.