DARPA Calling for AI Proposals to Measure How Authoritarian Regimes Control Information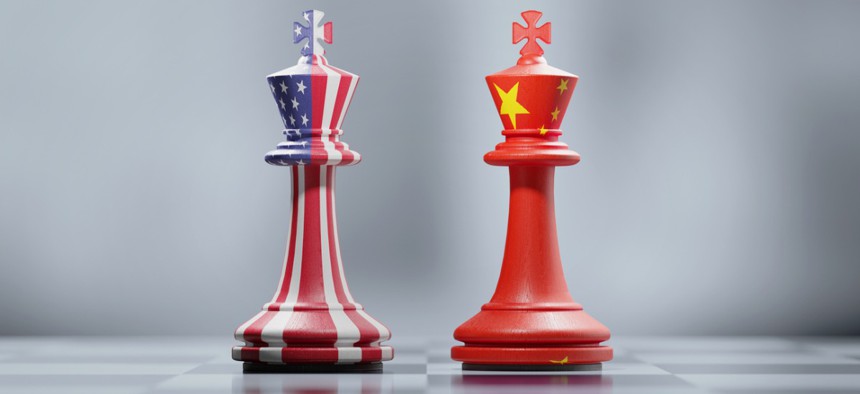 Tech developed under the program could help the Defense Department react to repressive actions in cyberspace.
The Defense Advanced Research Projects Agency is looking for innovative research concepts that can help foster an understanding of how authoritarian regimes control information. 
For authoritarian regimes, maintaining control of information has always been imperative. But digital technologies are providing nations such as China—infamous for the surveillance of its own citizens—new tools for censorship. 
DARPA, under a program called Measuring the Information Control Environment, or MICE, wants to develop artificial intelligence technology to "measure how digitally authoritarian regimes repress their populations at scale over the internet via censorship, blocking, or throttling," according to a June 1 post on SAM.gov. 
"MICE-developed technology will continuously and automatically update and feed into easily-understood dashboards in order to develop comprehensive, real-time ground truth understanding of how countries conduct domestic information control," the post reads. 
Right now, according to DARPA, censorship measurement techniques are insufficient because they aren't comprehensive, persistent, and presentable. Under MICE, performers will build open-source prototypes in two phases with an eye toward addressing these deficiencies, according to a document outlining the program.
Such a capability would enable the Defense Department to bolster efforts to combat repression in cyberspace, according to the document. DARPA listed six topics proposals must address: 
What parts of the information environment they will target.
Scope and granularity of measurement.
Where and how they plan to collect information.
How they will track changes to the information environment over time.
Presentation for end users or analysts in easy-to-understand formats.
How government agencies or non-government organizations interested in internet freedom can use the technology developed under MICE.
Proposals for MICE are due June 30, and awards will be made under the other transaction authority with a total combined award value for both project phases of up to $1 million.