Coast Guard Wants Better User Experience for Communications Tech Used on Ships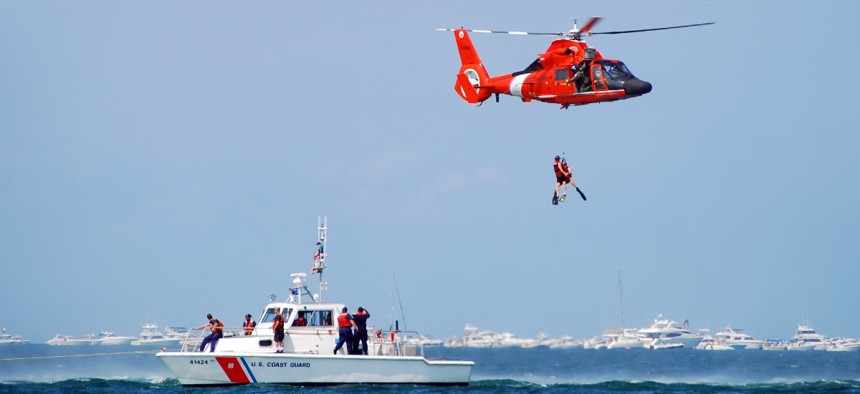 The Coast Guard is proposing a cooperative research and development agreement to test alternative equipment or architectures that might improve mobile network connectivity.
The U.S. Coast Guard is looking to improve the user experience for the tactical mobile information technology systems it uses for communication, according to a notice in the Federal Register. 
The Coast Guard wants to enter into a cooperative research and development agreement with multiple companies in order to help the Cutter IT Integrated Product Team to figure out how to better the Cutter Tactical Commander to Boarding Team communications user experience or find alternative equipment or architectures "which may provide more robust and reliable tactical mobile network connectivity to underway cutters under a variety of scenarios," according to an April 27 notice. 
Under this proposed cooperative research and development agreement, or CRADA, the Coast Guard's Research and Development Center would work with nonfederal entities on tactical mobile communication technologies used in ships. 
The Coast Guard anticipates participants in the project would provide a test plan as well as the technology, operators and technicians, and access to networks and data needed in order to conduct the work. Participants would also provide technical data for equipment and services used as well as take care of logistics for this testing work, according to the notice. 
"This is a technology suitability effort," the notice reads. "The goal of this CRADA is to evaluate and inform the Cutter IT Integrated Product Team on how to move forward to improve the Cutter Tactical Commander to Boarding Team communications user experience when using CG tactical mobile IT systems."