Air Force, Korean Partners Unveil Plan to Co-Fund 'Breakthrough' Quantum Research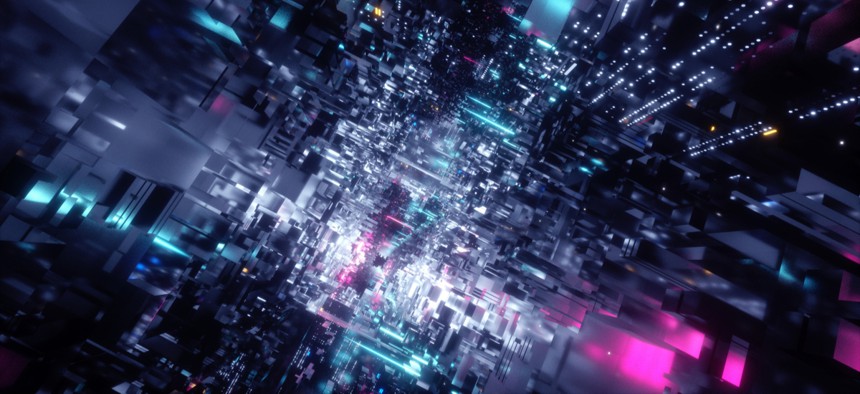 The aim is to promote international collaboration and push forward new and needed technological developments.
The Air Force and two of its existing Korean research partners linked up to unleash a joint solicitation offering up to three-year grants to collectively spur headway in quantum information science and technologies.
Building on more than a decade of cooperation to advance basic scientific research pursuits, the Air Force Office of Scientific Research, or AFOSR, as well as the National Research Foundation of Korea, and the Institute of Information & Communications Technology Planning & Evaluation, or IITP, recently opted to co-fund the research program, according to an announcement from the Air Force Research Laboratory. Their ultimate aim, it notes, is to continue to provide opportunities for scientists and engineers spanning both nations to mutually push forward emerging technologies. 
"AFOSR continues to expand and enhance strategic engagement with our international partners through the dedicated efforts of our International Science Division's global sites," AFOSR Director Dr. Shery Welsh said in the statement. "Our international program officers create programmatic opportunities to discover bold, high-risk, high-reward research that will modernize our Air and Space Forces."
Quantum information science and technologies make up an in vogue field that hones in on atomic scale phenomena, and many—including senior Air Force officials—recognize its potential to transform science, engineering, computing and communications, among other realms. This program's listed research areas for the coming, collaborative work include quantum information processing, quantum simulation, new types of qubit development and much more.
"The proposals will be reviewed by both NRF/IITP and AFOSR," the release notes. "It is expected that basic-research efforts funded under this program will publish their results in the open literature fostering greater scientific collaboration between the U.S. and Korea."
While all who are interested are eligible to apply, submissions are required to have a minimum of two co-principal investigators for each individual team. Of those, one must be from a U.S. institution, and one from a Korean institution. The entities steering the effort intend to first review white papers detailing applicants' proposed research endeavors, and subsequently select final teams to present full proposals. 
Funding is "estimated and based on budget availability of both the U.S. and Korean governments," officials note in the solicitation, further breaking down how much might be allocated for the grants.
White papers are due in March, full proposals will follow in May, and selection results will likely be released this summer.