Lawmakers Outline How the Government Can Make AI Development Equitable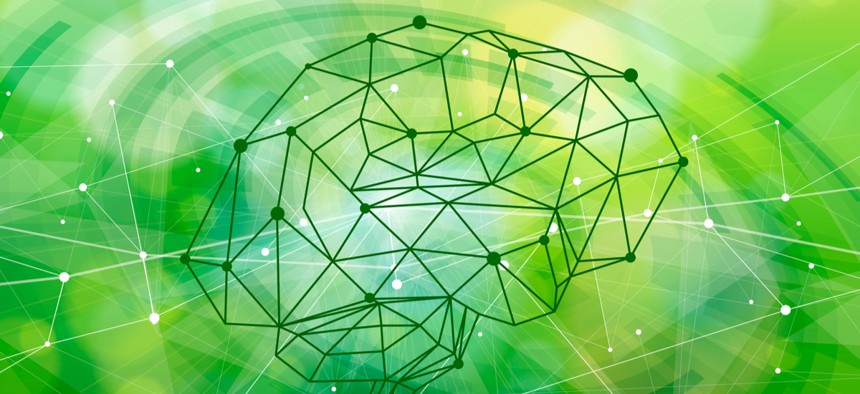 The federal government could open up its own research data to train systems and offer grants for educational opportunities to support artificial intelligence research.  
The federal government may have a role to play as an equity mediator when it comes to the development of artificial intelligence technologies, according to three lawmakers. 
Reps. Robin Kelly, D-Ill., Will Hurd, R-Texas, and Jerry McNerney, D-Calif., are convinced that artificial intelligence will soon be ubiquitous and the U.S. government will play a vital role in its development. But in order for the technology to be developed equitably, the federal government will need to ensure access to education as well as resources like data aren't limited to elites. 
"Let's also make sure that whenever the federal government is doing research and has data, that that information is available for everybody to use so that you don't have to be a large business or corporation … to take advantage of artificial intelligence and the data you need in order to do that," Hurd said. 
Hurd, who is retiring from Congress, added that the federal government should be engaging in more research of this kind, too. Tools like Pell Grants that make education more accessible may need to be adapted to help people take coding courses or trainings outside traditional undergraduate degree programs, Hurd said. 
Kelly added historically black colleges and universities need greater access to AI research opportunities as well.  
McNerney suggested creating national standards for data used to train artificial intelligence algorithms as an additional step the government may need to take in order to ensure ethical development. 
The National Institute of Standards and Technology is already doing some work in this area. In 2019, NIST released guidance describing how the government should approach developing technical and ethical AI standards. 
"We need to have a test facility to test algorithms so that we can understand what bias is going into artificial intelligence," McNerney said. 
A recent bill McNerney sponsored would help provide AI resources across the federal government, as well. The AI in Government Act passed in the House last month, and if it makes it through the Senate, the bill would establish a center of excellence within the General Services Administration focused on facilitating adoption of AI technologies across federal agencies. 
Another McNerney bill that passed the House in September would empower AI adoption at the Federal Trade Commission. The AI for Consumer Protection Act enables the consumer protection division within FTC to use AI to help track and identify dangerous consumer products.  
But in order to create more bills around AI, including legislation that may arise from a recent resolution pushing for a national AI strategy introduced by Kelly and Hurd, the three lawmakers agreed members need to get up to speed. 
"One thing we need to do is continue to educate members of Congress," Kelly said. "When we do have hearings, we need to know the right questions to even ask."