IRS Wants to Be Able to Trace 'Untraceable' Digital Currencies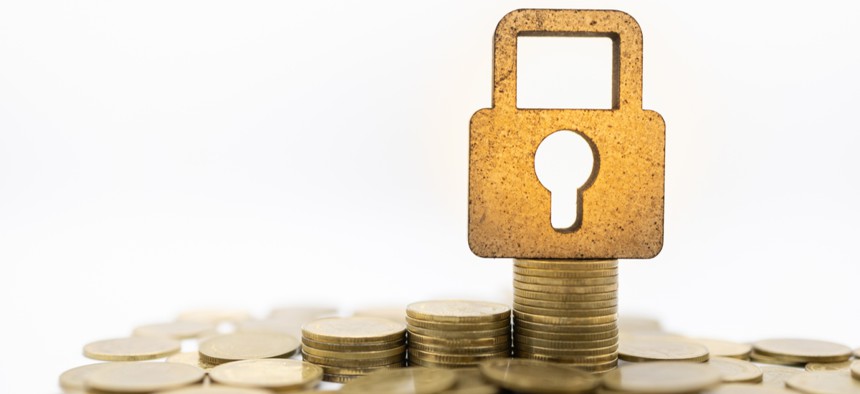 The agency's criminal investigation group is increasingly encountering anonymous and privacy-focused online payments methods.
The Treasury Department's largest federal law enforcement arm wants to expand its visibility into cryptocurrency transactions that enable anonymity and more privacy than most standard blockchain-based exchanges.
Cryptocurrency refers to virtual currency transmitted via a digital, decentralized network. With popular versions like Bitcoin, investigators could scrutinize transaction data to identify those involved but new developments could make it harder for law enforcement to trace transactions. For example, Layer 2 protocols and other off-chain solutions allow for more scalability and speedier transactions without recording every element of the transaction. Privacy coins can underpin completely anonymous transactions, or obfuscate varying levels of information involved or about them.
These options continue to grow in use and sophistication, permitting perhaps even more incognito cryptocurrency use.
In a request for proposals for "cyber crimes privacy cryptocurrency tools and support" released Friday, the Internal Revenue Service, Criminal Investigation, or IRS-CI said such payment means and networks are being increasingly used for illicit activities—which the group ultimately aims to investigate. 
The unit intends to team up with "one or more contractors to provide innovative solutions for tracing and attribution of privacy coins and Layer 2 off-chain transactions, such as expert tools, data, source code, algorithms, and software development services to assist their Cyber Crimes agents in carrying out their mission as it relates to cryptocurrency privacy technologies," the request notes. More plainly, the cyber crime-fighting special agents need next-level capabilities to trace cryptocurrency transaction inputs and outputs to specific users and pinpoint details about the exchanges, without heavily relying on external vendors for help. The agency also aims to access algorithms and source code that will enable the assets to be further integrated and scaled into existing systems. 
Highlighting the need for such solutions, the agency warned that in April a ransomware-as-a-service group stated future payment requests would be in Monero—a privacy coin marketed as "confidential and untraceable"—instead of Bitcoin. IRS-CI also emphasized its need to conduct investigations into illegal work using off-chain networks.
The IRS issued multiple pieces of formal national guidance relating to Americans' use of virtual currency over the last few years and the current notice also follows a prior request for information on cryptocurrency tracing solutions that IRS-CI launched in June. At the time, experts said such work would be a technically challenging feat.
Notably, the current RFP also sets off the third Solution Challenge to rollout under Pilot IRS—a relatively nascent phased acquisition vehicle through which the agency can try out new tech solutions on quicker-than-usual timelines. Amid the incremental funding initiative, only solutions that meet all expectations move on to the next round. 
"For those who are familiar with traditional government procurements, Pilot IRS will appear substantively different from how the government normally buys technology," officials wrote in the RFP. "To be fair, it is."
The notice details that Phase I of the cryptocurrency tracing challenge would not be meant to exceed eight months in duration and would entail a demonstration of a proof of concept and system "that should reliably produce useful results on a variety of real-world cryptocurrency investigations"—and a clear plan for how it can be enhanced down the line. Within a week from the end of the first phase, those chosen to move on to the second, final phase would be notified. Phase II would likely last up to 120 days and involve improving the accuracy or introducing further functionality. 
The agency expects to dish out roughly $1 million in funding from fiscal 2020 across all solutions for the initial phase, and the proposed amount for the second phase will be determined near completion of the first.
Vendors looking to participate are invited to submit proposals detailing their capabilities and the potential approaches they'd pursue by Sept. 16.