Lawmaker: TSA Should Halt Facial Recognition Programs Absent Formal Policies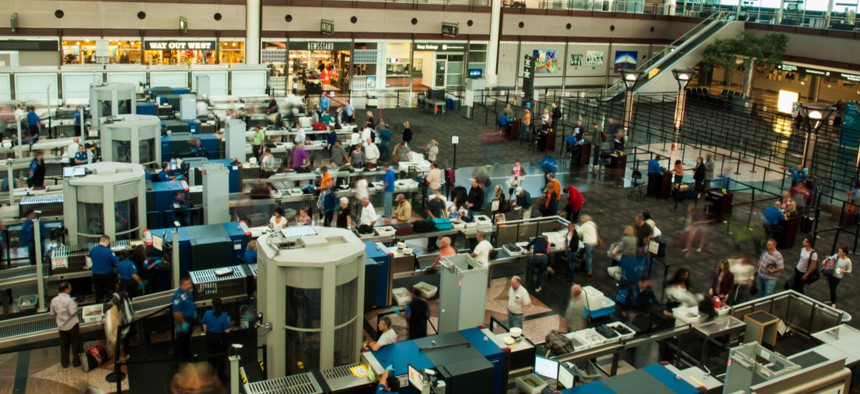 The agency said it is working on those policies while the technology is tested through pilot programs.
The federal government is ramping up the use of facial recognition technology at airports across the country, though at least one lawmaker wants the Transportation Security Agency to slow down.
During a hearing Thursday held by the Senate Committee on Commerce, Science and Transportation's Subcommittee on Security, Sen. Ed Markey, D-Mass., brought up the coming ubiquity of facial recognition technologies and warned against moving forward without sufficient protections for the data being collected, as well as the civil liberties of travelers.
"As we work to keep pace with emerging threats to aviation travel, civil liberties cannot be an afterthought," Markey said. "The public lacks enforceable rights and rules to protect travelers' privacy and address unique threats that TSA's biometric data collection poses to our civil liberties."
Markey leveled a series of questions at Denver International Airport Chief Operations Officer Chris McLaughlin, using him as a sounding board for the senator's concerns.
"Do you agree that any collection of Americans' biometric information at airports should always be voluntary?" Markey asked.
"Yes, I do," McLaughlin replied.
"Do you agree that TSA should enact enforceable rules and take all necessary steps to ensure that biometric data it collects is secure?"
"Yes."
"Do you agree that TSA should enact binding safeguards to ensure that its use of biometric technology does not disproportionately burden or misidentify people of color?"
"Absolutely, yes."
"I agree with you. I agree with all of your answers," Markey said. "We're, however, quickly moving toward a point of no return when it comes to the deployment of facial recognition technology."
Markey called on TSA to halt deployment of facial recognition tech—such as the ongoing pilot at Las Vegas McCarran International Airport—until officially policies are set in place.
"TSA should stop using these invasive tools in the absence of formal rules that reflect our values and protect our privacies," he said. "I call upon the agency to formalize these rules. It's absolutely essential. We should not be moving forward until we've decided what those protections are going to be."
A TSA spokesperson told Nextgov work on official policies is still in progress while the technology is currently limited to testing.
"Specific privacy policies have not yet been formalized but will align with [Homeland Security Department] requirements on the development of privacy policies and will implement the Fair Information Practice Principles to the greatest extent practicable," the spokesperson said in an email, adding that the agency has published privacy impact statements on the pilot program.
"TSA expects to limit its use of facial recognition to identity verification functions at the checkpoint," the spokesperson said, citing previous congressional testimony from acting Deputy Administrator Patricia Cogswell.