New Rule Will Let Energy's Labs Show Off Latest Tech To Attract Industry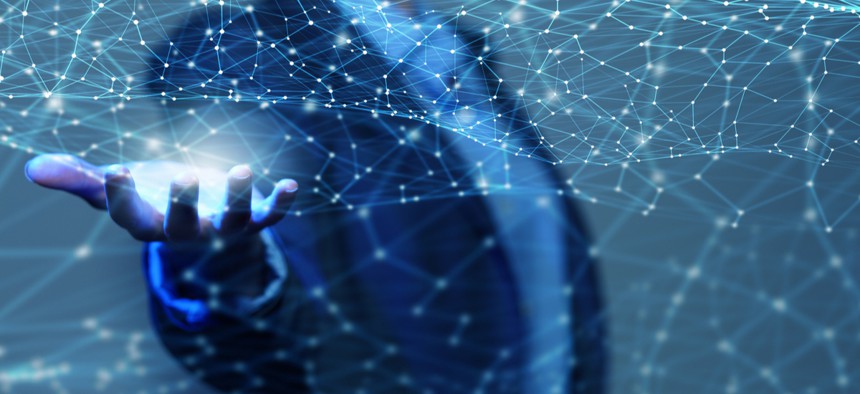 The Energy Department has a mandate to push new technologies into the private sector. A new rule allows the labs to hold demos to get industry excited.
The Energy Department's technology transfer program is designed as a bridge between government and industry research—an opportunity for the agency to work on bleeding-edge technologies that can be transitioned to the private sector, creating economies and allowing those innovations to blossom.
But the department's central program for this effort previously did not allow for early-stage tests of Energy-led research that could stoke interest from the private sector. In response to the Department of Energy Research and Innovation Act, which became law in September 2018, the department plans to publish a regulation change Tuesday that will allow the agency to use technology transfer funds to perform these demos.
Prior to the Research and Innovation Act, the department's Office of Research and Technology Applications could only use its funding for three specific efforts:
Obtaining, maintaining, licensing and assigning intellectual property rights.
Increasing the potential for the transfer of technology.
Providing widespread notice of technology transfer opportunities.
The new rule going into effect would add a fourth line: "Early stage and precommercial technology demonstration to remove barriers that limit private sector interest and demonstrate potential commercial applications of any research and technologies arising from laboratory activities."
Using that authority, the department will be able to use tech transfer funds to hold demo days where it can showcase some of the innovations the national laboratories are working on in the hopes of whetting the private sector's appetite to take them further.
The department is not required to leave the rule open for public comment prior to it being enacted. However, the public notice does ask for feedback on the kinds of "early stage and precommercial technology demonstration activities" private sector partners would like to see.