Microsoft Unveils Two Secret Data Centers Built for Classified Government Data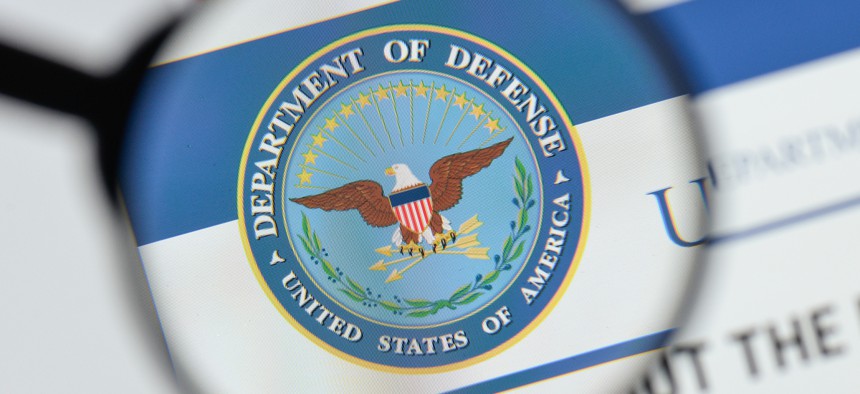 Microsoft is building data centers and expanding security capabilities to compete with Amazon to host sensitive government data.
Microsoft unveiled two data centers Wednesday designed exclusively to host the government's secret classified data.
Microsoft's announcement is part of the company's plan to compete with Amazon—the only company cleared to host the CIA and Defense Department's secret and top secret classified data—and comes as both companies compete for a $10 billion military cloud contract called JEDI.
While Microsoft's new data centers are operational, the company awaits security accreditation from the Defense Department before military branches or intelligence agencies can begin moving secret classified data to the facilities. But Microsoft is offering a "private preview" for its existing customers in which they can move unclassified workloads to the data centers.
Microsoft did not disclose the location of their data centers, though the company said they are 500 miles apart from each other. In addition, the company announced that each of its Azure Government regions—data centers that specifically support government customers—were granted what is called Impact Level 5, or IL5, provisional authorization from the Defense Department, meaning they can host, process and run analytics on the Pentagon's sensitive unclassified data.
The Government's Cloud Wars Continue
Microsoft's latest moves come as the demand for cloud computing services is at an all-time high, with the Pentagon alone expected to spend $2 billion on cloud in the coming year.
Microsoft will compete head-to-head with Amazon Web Services for the JEDI contract, which will essentially become the Pentagon's war cloud, processing, storing and analyzing swaths of classified military data around the world. The Defense Department will assess the capabilities of Microsoft and AWS in the coming weeks, with an award expected by mid-July.
The government's increasing reliance on cloud computing has attracted a bevy of suppliers, pitting longstanding defense contractors like IBM, Oracle and General Dynamics against newcomers like Google and AWS. Microsoft is both a longtime government contractor and a growing commercial cloud provider, and its ubiquitous Office 365 platform has it all but guaranteed to receive a chunk of the Defense Enterprise Office Solutions contract, another multibillion-dollar cloud deal.