FAA Declares the Super Bowl a 'No Drone Zone'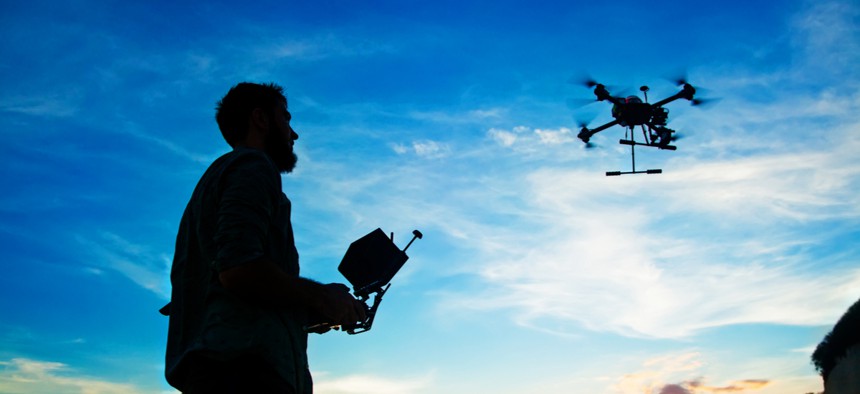 People who violate the temporary flight restriction will face jail time and hefty fines.
As hundreds of thousands of football fans descend on Atlanta for Super Bowl LIII, the Federal Aviation Administration is playing some zone defense.
The administration on Monday declared a "no drone zone" in the airspace around Mercedes-Benz Stadium in Atlanta, where the New England Patriots and Los Angeles Rams will go head-to-head on Feb. 3.
The measure, which goes into effect Jan. 31, initially prohibits all drones from flying within one nautical mile of the stadium at altitudes below 1,000 feet. Then from 5:30 p.m. to midnight on Super Bowl Sunday, the zone will be expanded to all airspace below 18,000 feet and within 30 nautical miles of the stadium.
Pilots who violate the temporary flight restriction could be met with criminal charges and fines of more than $20,000, the FAA said in the announcement. Some general aviation operations will still be allowed within the zone "provided they meet specific security and operational requirements," the agency said.
The announcement comes as government and league officials grow increasingly wary of the threats posed by drones around airports and at major sporting events.
In 2017, a conspiracy theorist used a drone to drop leaflets over an NFL matchup near San Francisco, and a San Diego bartender landed a drone in Petco Park during a Padres game. At soccer matches across the pond, drones have delayed games and even started riots.
In September, the NFL came out in favor of a bill that would give the Justice and Homeland Security departments broader authority to counter drone threats at large gatherings like the Super Bowl. The Preventing Emerging Threats Act, sponsored by Sens. Ron Johnson, R-Wis., and Claire McCaskill, D-Mo., passed as part of a larger bill to reauthorize the FAA.
Editor's note: This story was corrected to reflect the status of the Preventing Emerging Threats Act.