USAID Launches Program To Bring More Women Online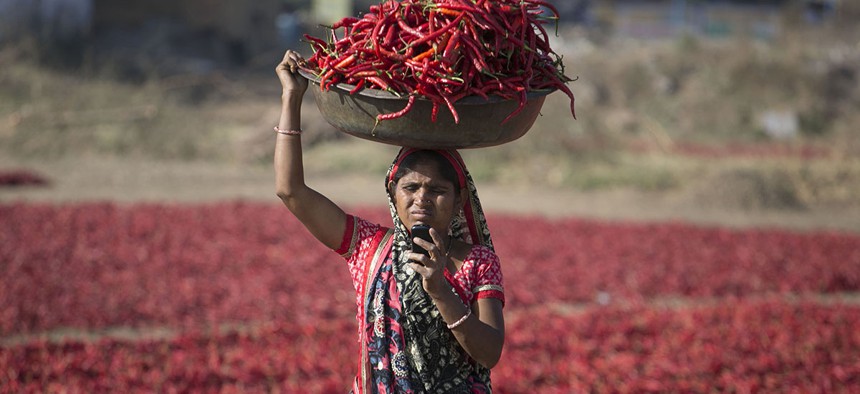 The WomenConnect Challenge is offering $1 million to projects that address why women in low- and middle-income countries are offline.
The U.S. Agency for International Development is kicking off a program to better the lives of women around the world by increasing their access to technology.
USAID on Thursday launched the WomenConnect Challenge, which aims to improve the health, education and livelihood of women and girls by closing the digital divide. The program will award over $1 million to projects that address the underlying causes that keep women offline.
"Just as digital technology is accelerating change in societies and economies around the world, women are being left behind," USAID said in its announcement. "Today, 1.7 billion women in low- and middle-income countries still do not own mobile phones, and the gender gap around Internet usage has grown stead[il]y over the past three years."
Technology significantly improves people's access to health care while expanding options for education, finance and jobs. Women reinvest 90 percent of income back into their families and communities, USAID said, meaning a boost in earnings would have a multiplying impact on overall economic growth.
The agency will review and test proposals this year before putting the most promising projects into practice starting January 2019. The deadline for submitting applications is May 4.